Tuesday, September 7, 2010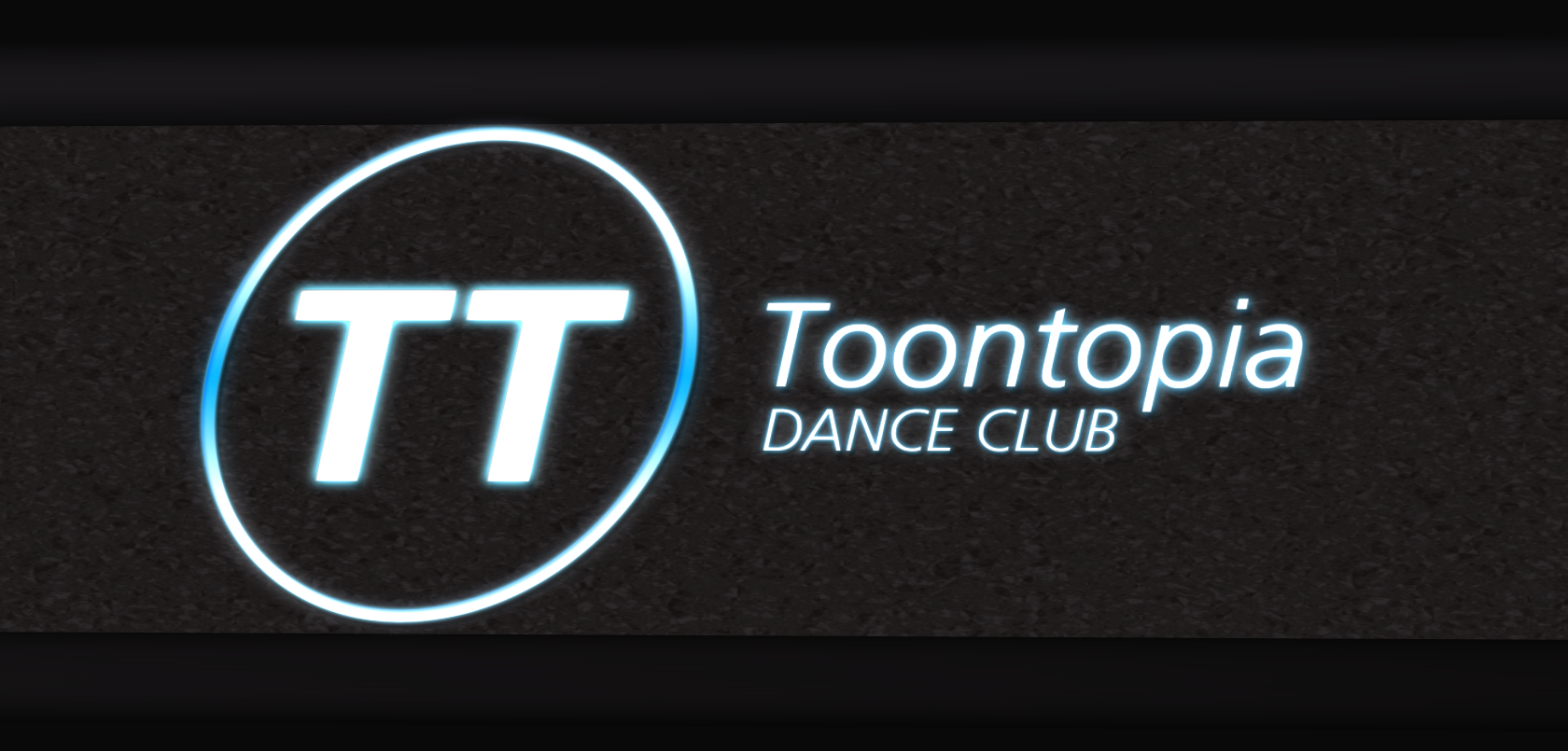 Hey guys! DJ Rhom here. I am actually updating this blog again! I do not have any excuses except for being real busy this summer and being a lazy git following my sets. Anyhow Monday morning found me doing my normal slot in Toontopia. This summer I have been exploring other styles of house music as I feel that they lend themselves better to the summer feeling and well I like to spin stuff that I find enjoyable and more importantly danceable for you guys. Monday was Labor Day for us in the USA. Typically it is the last summer weekend for families to get together before school starts up for the kiddies. On that note I decided to do a set focusing on some soothing house tunes for the first half then upped the energy during the second half with some good ole house/tech house tracks.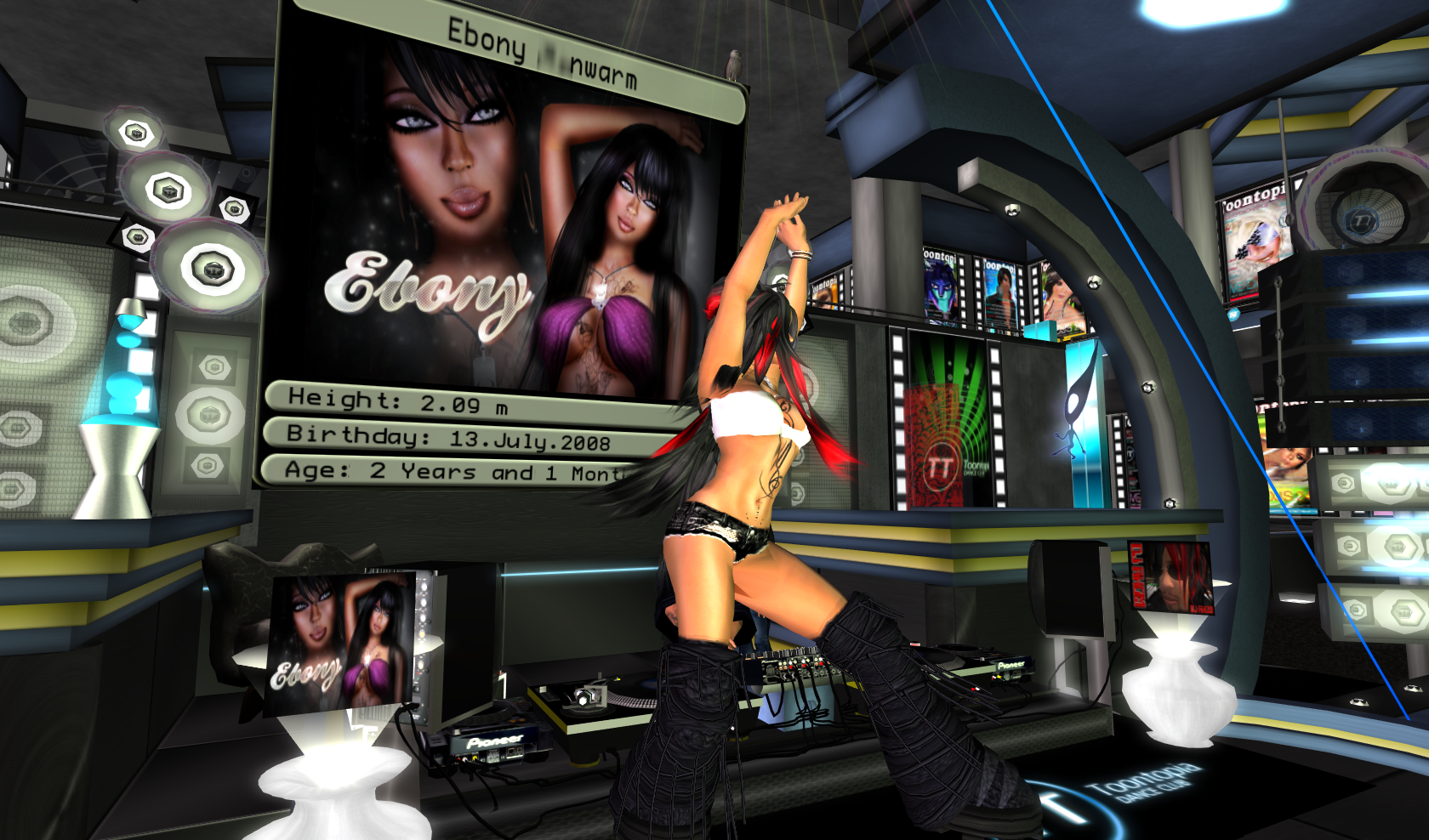 As always I had my talented and sexy hostess Ebony dancing on the DJ booth pumping up the crowd during the set. Actually had a bigger crowd than I expected for an early morning Labor Day and from the IM compliments I received some soothing house was just what some people wanted to help with their morning hangover headaches from partying! LOL I had a great time and loved spinning for ya guys!
Here is a track listing for the set:
1. Blackwater feat. Rosie Henshaw - Behrouz Ibiza Sunset Mix -- Carl Kennedy, Tommy Trash
2. History 2010 - Sir G Extended Mix -- Karin Nagi
3. I wonder feat. Emelia Dabrowski - Treasure Room Superio Remix -- Stereo Mutants
4. No Way Back feat. Oz - Vocal Mix -- Edmond Dantes
5. My Day feat. Beatrice Thomas - Original Mix -- Treasure Room
6. Fascinated - Chew Fu Love Toy Fix Extended -- DJ Dan
7. Diamond Life feat. Julie McKnight - Dance Ritual Mix -- Julie Mcknight, Louie Vega, Jay 'Sinister' Sealee
8. Soul Soothing Sunshine - Ibiza Terrace Mix -- Helen Garcia
9. Summer Dreams feat. Nicole Mitchell - Original Vocal Mix -- The Soulpreachers, DJ Groove
10. Show me Your love feat. Rebeka Brown - DJ Wady Bedroom Mix -- Miguel Picasso, Rebeka Brown
11. Superdry - db602 Mix -- Erik Hagleton, Sebastian Rome
12. Something Special - Crazy P Remix -- Max Sedgley
13. Pety - Original Mix -- Patrick M
14. Wolly - Original Mix -- Jewel Kid
15. 8 Bit Trumpet - Original Club Mix -- D. Ramirez
16. Playa Del Carmen - Original Club Mix -- Sergio Fernandez
17. Funky Affair - Original Mix -- Jay Vegas
18. Funky Affair - Shane D ReGroove -- Jay Vegas
19. Into The Light feat. Big Brooklyn Red - Christian Alvarez Funk Dub -- Jay-J
20. I'm In Love (I Wanna Do It) - Vocal Club Mix -- Alex Gaudino
Blog Archive

About Me
Rhomoruel

Hi! I am a DJ in the Second Life virtual world. I play mostly electro and progressive house. I am from the Detroit area so I tend to have some urban flavor in my sets.
View my complete profile