Monday, December 28, 2009
Cybermatrix had an event the day after Christmas. While most of you were at home relaxing and drinking egg nog with the family I was stuck working the night shift all weekend. When Saturday morning came around I was exhausted and decided to head on over to Cybermatrix to relax and listen to some tunes. I was not expecting to play a set and only did after volunteering to. By that time it was really late in Japan so only the Cyberfamily was still around. So, I decided to play them a short set of some progressive house to see how they liked it. Seemed to go pretty well. I did not take any pictures but some of the Cyberfamily did and here is one: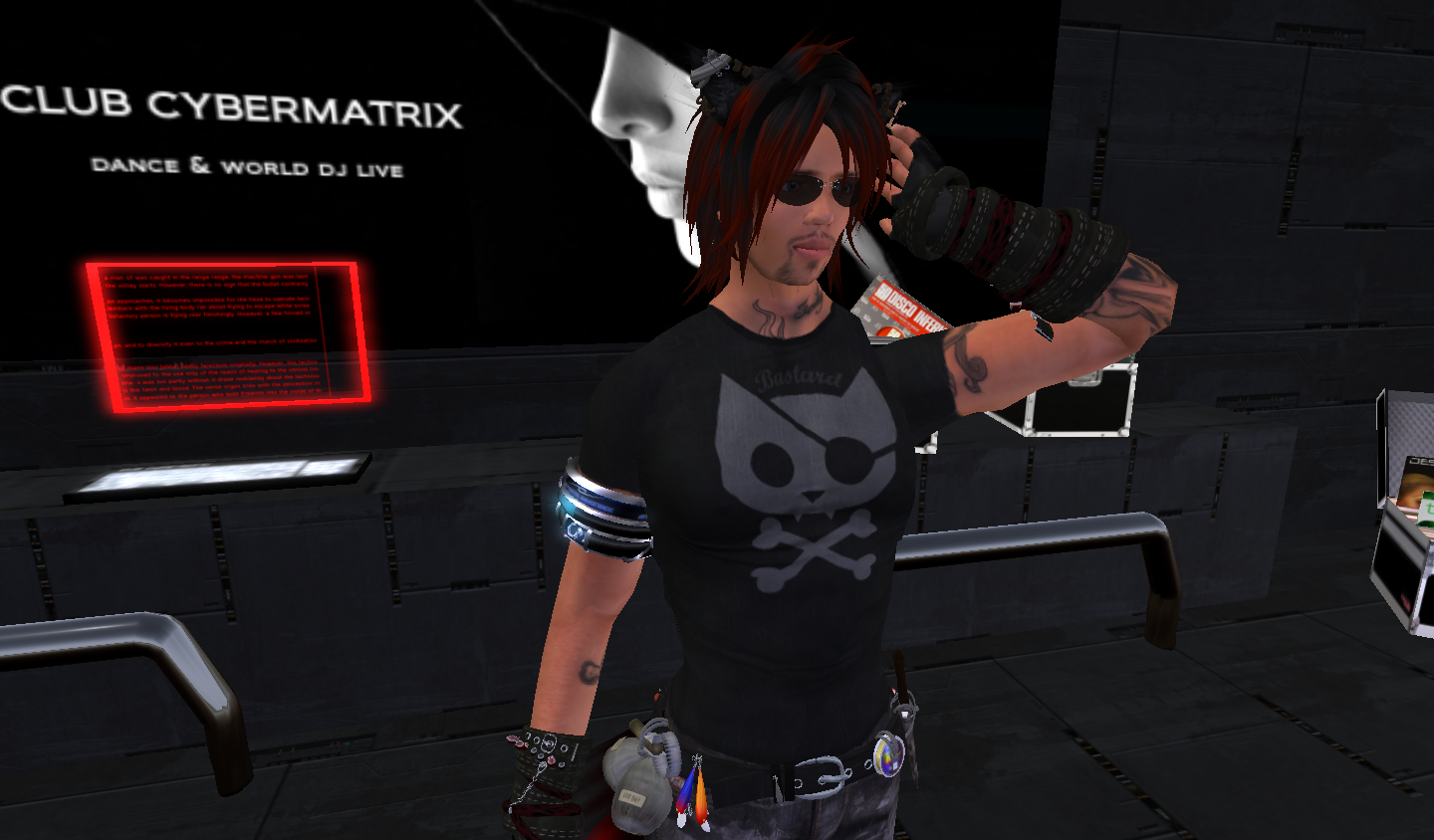 Had a great time and here is a track listing for that short set:

1. Come To Me feat. Gia Mellish - Original Mix -- John Winckel

2. 4 AM - Adam K & Soha Mix -- Kaskade

3. Move for Me - Extended Mix -- Kaskade, Deadmau5

4. You Turn Away feat. Jessica Palmer - Original Mix -- Louis Proud

5. You & I (Deadmau5 Remix) -- Medina

6. Let Me Go - Club Mix -- Ann Bailey, Peter Brown

7. Rumours - Original Mix -- 4 Unity

8. Alikon - Original Mix -- Kiem Liebem

9. I Miss You - Alex Barattini Club Remix -- A & M Production

10. Fight For You - Beltek Remix -- Morgan Page

Blog Archive

About Me
Rhomoruel

Hi! I am a DJ in the Second Life virtual world. I play mostly electro and progressive house. I am from the Detroit area so I tend to have some urban flavor in my sets.
View my complete profile