Monday, May 31, 2010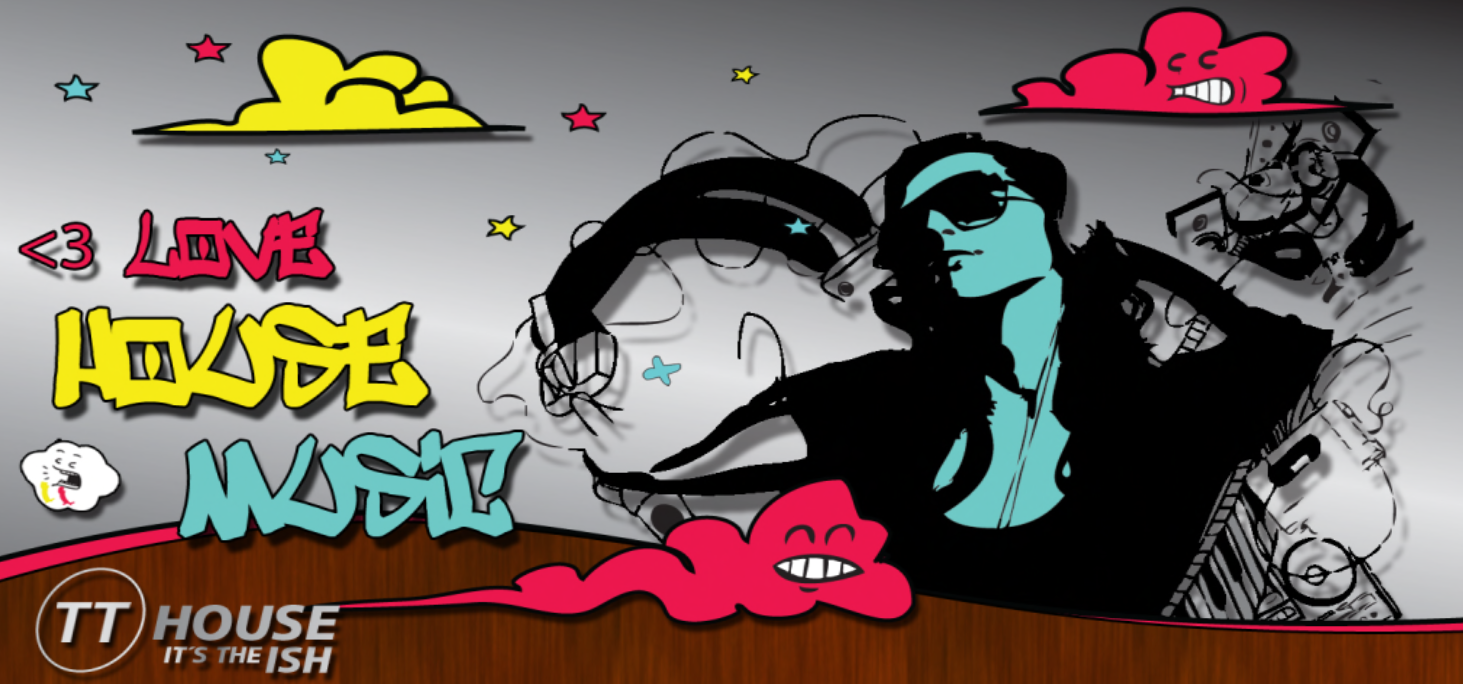 Early Saturday evening found me spinning in the Toontopia ISH Shouse Music Room. I have been using my sets there to explore the Deep House side of house music, something not so commonly heard in SL. This night I followed my good friend DJ Walker! He had a nice crowd going but by the time his last song was over the place cleared out except for three people so it was a scary start! LOL, but it was short lived since as the set progressed more and more people showed up and by the end had quite a large crowd for the ISH room! Thank you guys! I am sorry for those in my DJ group that tried to come out but could not TP into TT. I will work on providing some pointers to help ya gets get in.
My smexy hostess Lady A kept the crowd pumping and the conversations funny!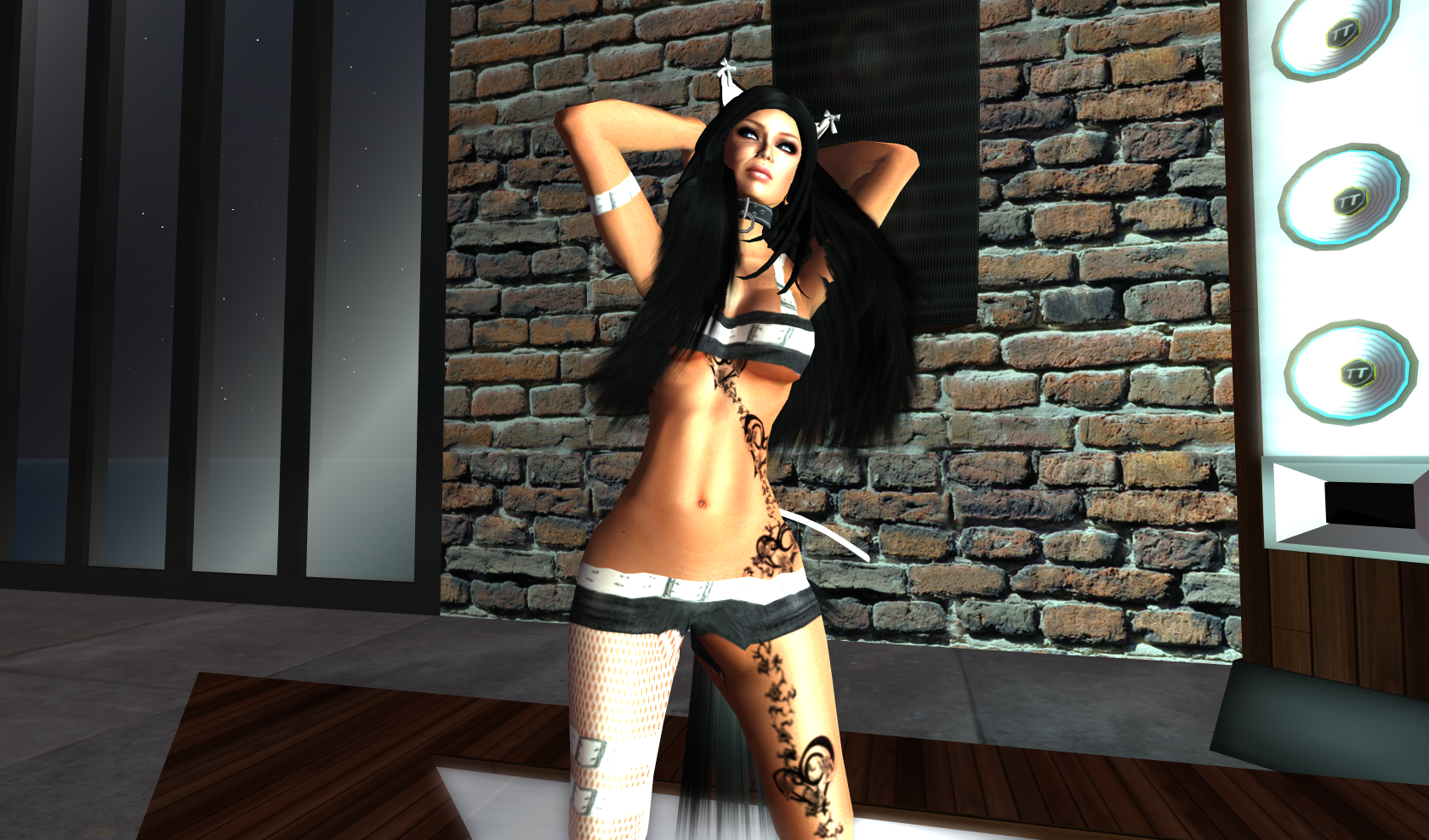 OMG OMG OMG OMG OMG by far the biggest surprise of the night was when one of my besties in SL Cheza "Poofs" Reina came out for the set. It has been a REALLY long time since she has come to groove and it was just a huge surprise and really made my night! We go so far back in SL and was really special having ya there hun thank you!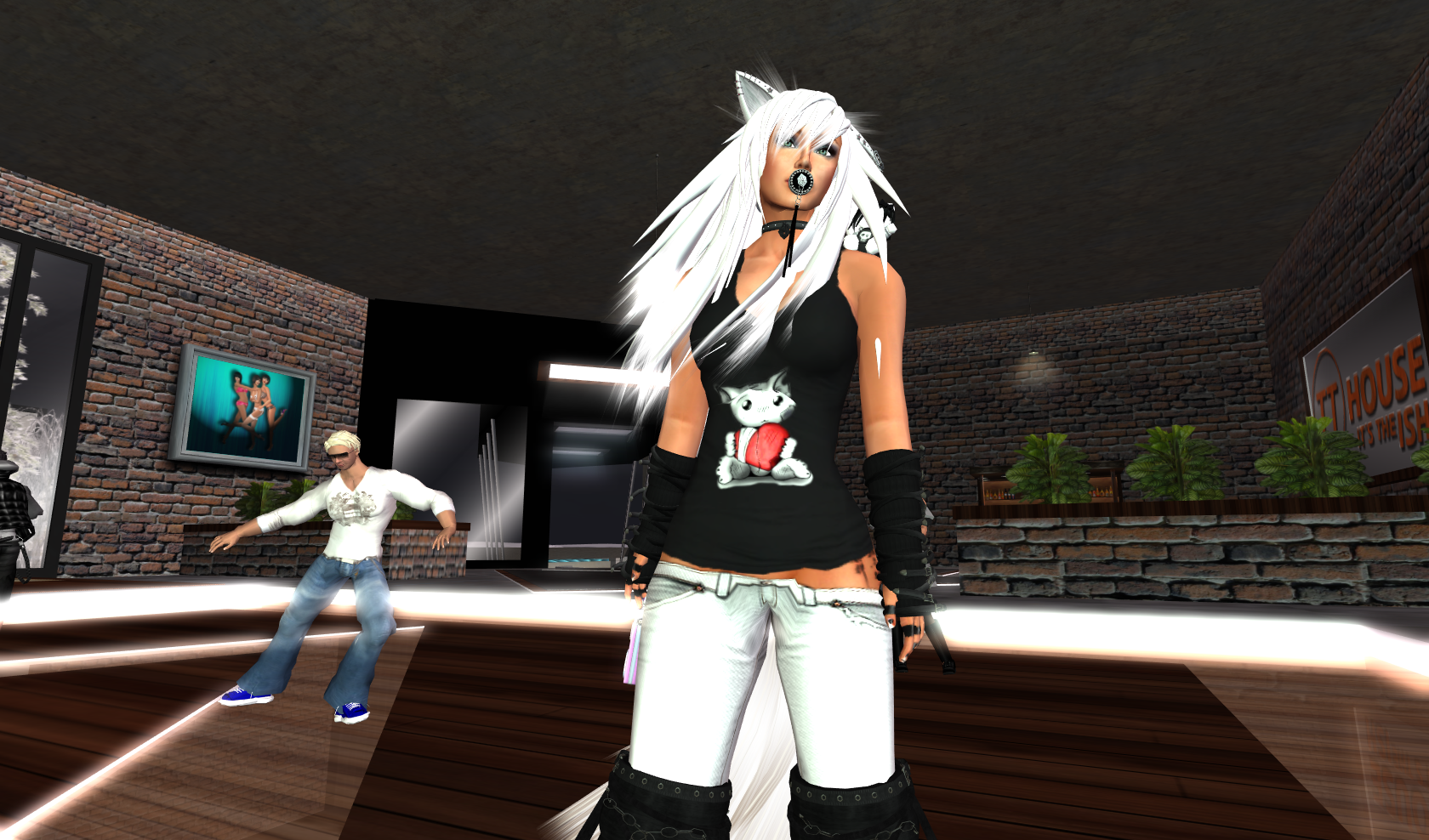 Again thank you very much for coming out and here is a track listing for the set:
1. Give You Up - Original Mix -- Willie Graff, Tuccillo
2. Whole Life - Original Mix -- Oxia
3. Inbetween - Original Mix -- Mathias Mesteno
4. The Glow - Original Mix -- Lee Curtiss
5. That's The Thing - Original Mix -- Lewie Day
6. Do You Remember feat. Tonee Green - Vincent Kwok Remix -- DJ MFR
7. Double Ds - Original Mix -- Fergus
8. Feel The Night feat. Tania Mashay - Les Bijoux (aka David Jones) & Aki Bergen Mix -- Christian Arenas
9. Here I Am feat. Lisa Shaw - Shur-I-Kan Dreamy Dub -- Fred Everything, Lisa Shaw
10. Take Me Away - Jay-j Remix -- DJ MFR, D'Layna
11. You Are feat. Indra Jones - Vincent Kwok Remix -- DJ MFR
12. Black Door Beauty - Original Mix -- Lee Curtiss
13. Our Time Our Chance feat. Ian Whitelaw - Original Mix -- Phonique
14. Subir - 08 Edit -- Rey Salinero
15. I've Been - Original Mix -- Diego Martinez
16. Something For Catwalk - The Urban District Remix -- Spectral, Mad
17. Wisherman - 2010 Remix -- Christos Fourkis
18. The One feat. Neobe - Original Mix -- Neobe, Alankara, Jazzy D
19. Thank You - Reelsoul Vocal Mix -- Pete Simpson, The Layabouts
20. Chordalia - Original Mix -- Kaiserdisco
Blog Archive

About Me
Rhomoruel

Hi! I am a DJ in the Second Life virtual world. I play mostly electro and progressive house. I am from the Detroit area so I tend to have some urban flavor in my sets.
View my complete profile