Sunday, May 2, 2010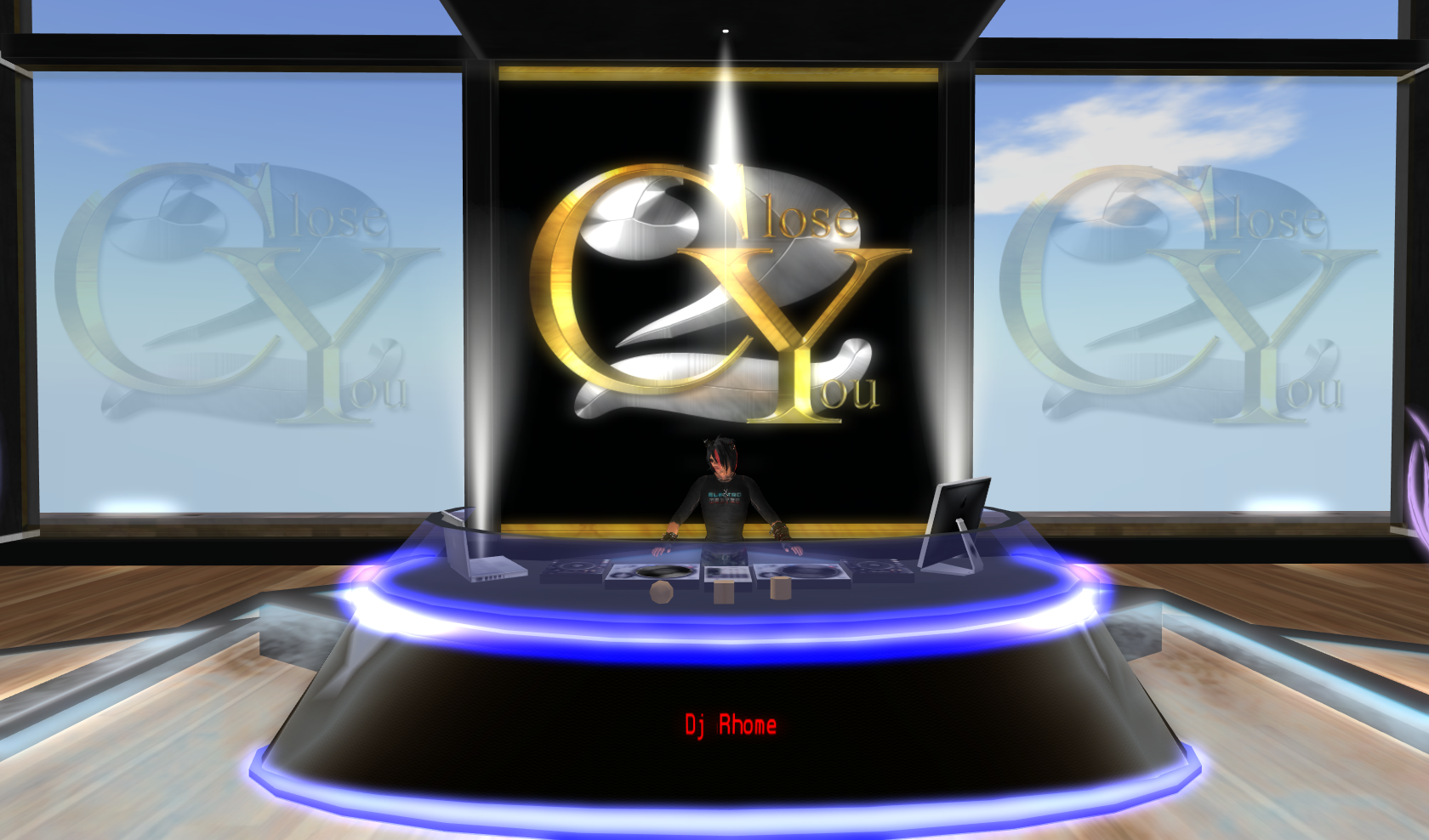 The night of 04/30 found myself chatting with my friend Mihoro in Second Life. She asked if I wanted to see one of her friends clubs so I said sure and ended up in Close 2 You. I got to meet the club's music designer - Tesco Baxton. We chatted for a while and then he ended up playing some of his original tracks then asked if I would play some music for then. So I said sure and ended up doing near a full set!
Here are some of the employees grooving while I was spinning. It was not an official event so there were just a few people there. Those kind of atmospheres can be really fun!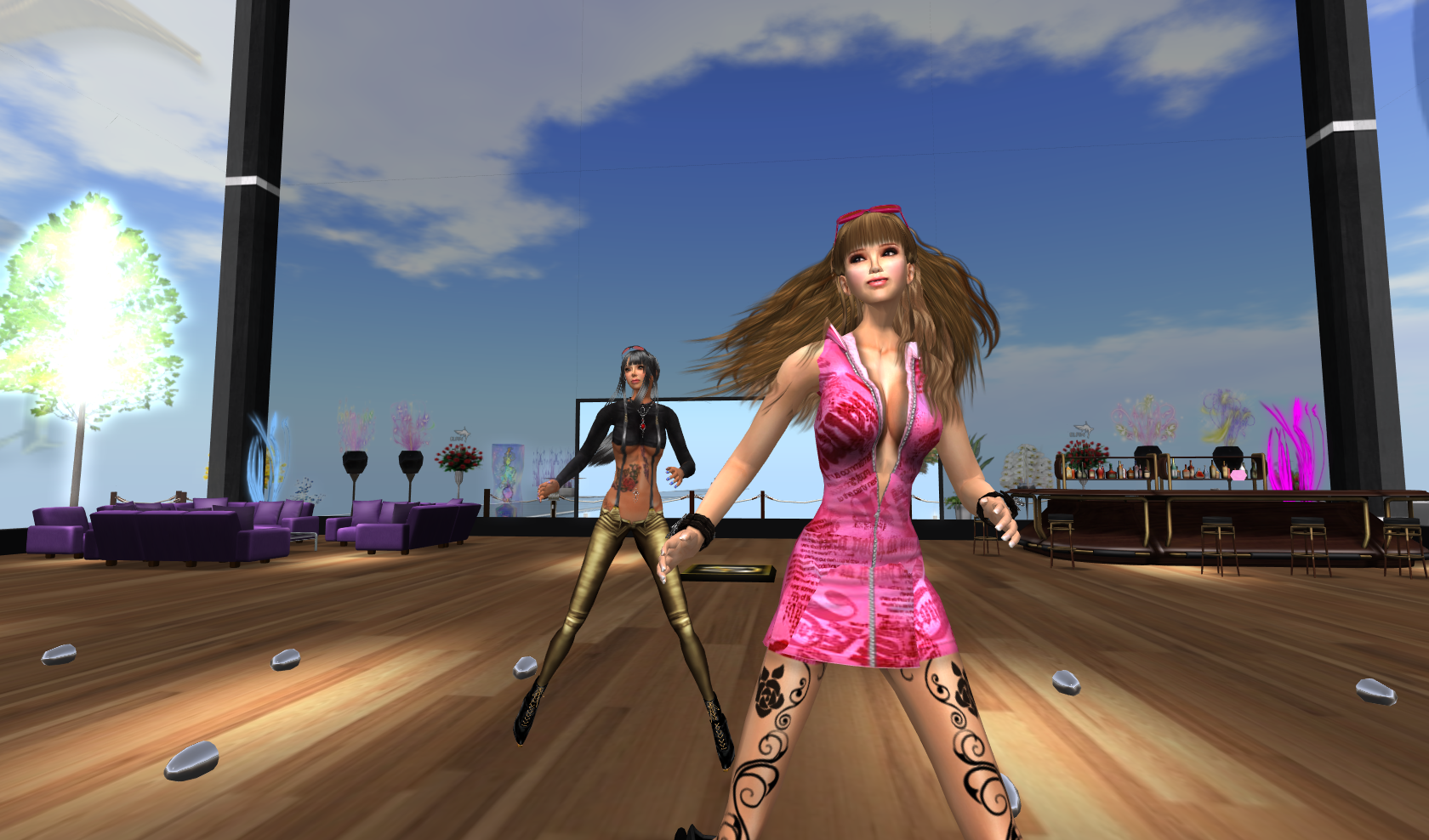 Here we have Mihoro grooving away! Overall I had a really good time!
Below is a track listing for the set:
1. Shut Up And Let Me Dance - Brett Adams Remix -- Speaker Junkies
2. Wassup - Maurizio Gubellini & Sala & Peruz Remix -- Gube, Takeshy Kurosawa
3. Kazane - Disco Of Doom Remix -- Hiroki Esashika
4. 1980 - Maurizio Gubellini Insane Mix -- Robbie Rivera, Dero
5. Turbo Love - Shinichi Osawa Remix -- Bag Raiders
6. Uprising - Original Mix -- Kan Takahiko
7. Body Talk - Kan Takahiko Remix -- Rayflash
8. Body Talk - Kanomata Keisuke Remix -- Rayflash
9. Anzap - Jessie Diamond DJ Remix -- Zunda Project
10. Bingo feat. Elodie - Extended Original Mix -- John Dahlback, Elodie
11. Check Out Our Groove - Ghetto Bass Remix -- Voodoo Chilli
12. Brrrap! - RacknRuin Remix -- Tom Piper, Blaze Trip
13. Horny Cherry feat. Trash Boyz - Radio Mix -- O-Mind
14.Keep On Moving - Pete Sunset Club Mix -- Ron Ravolta
15. So Good - Calvertron Remix -- Starchaser, Nachang Nancy
16. Your Fire - Extended Mix -- Basto!
17. Naked - David Sense Remix -- Beatchuggers
18. New Start - Original Mix -- Aime Garnier
19. Get Busy - Lee Mortimer Remix -- Bassmonkeys, Bianca Lindgren
20. Slap My Nutz - Escobar & Vito Remix -- Young Nutz
21. Misfits - Aniki Remix - Danny Soundz, Whiskey Pete, The Roach
22. Push Up Word Up - AC Slater Remix -- Freestylers
23. For You - Original Mix -- Hirshee
24. Day Off - Original Mix -- Xinobi
25. I'm Feeling You -- capsule
Blog Archive

About Me
Rhomoruel

Hi! I am a DJ in the Second Life virtual world. I play mostly electro and progressive house. I am from the Detroit area so I tend to have some urban flavor in my sets.
View my complete profile