Monday, May 17, 2010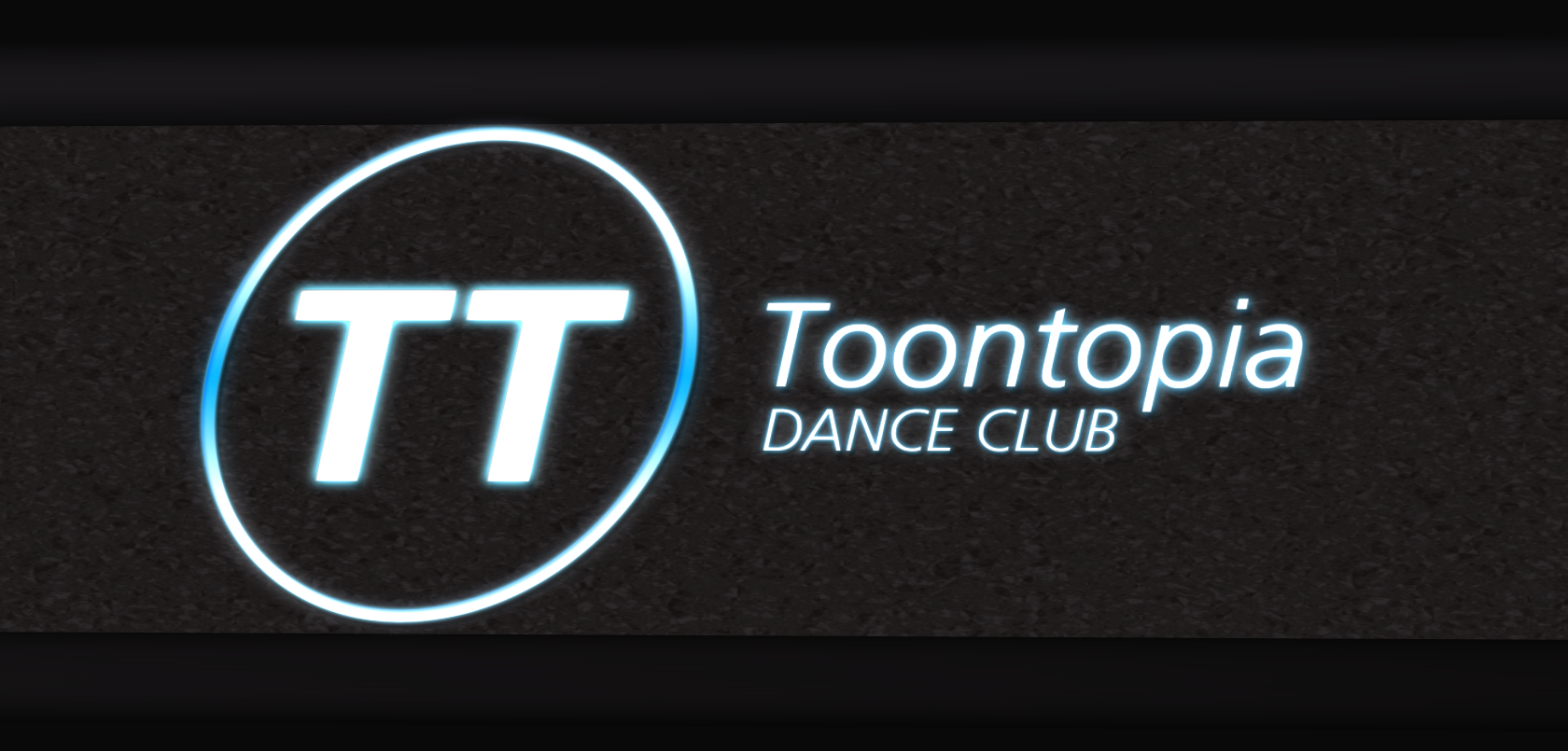 This morning found me doing my normal set of Electro House music in Toontopia! Was a great crowd tonight! As an added bonus I had two hotties dancing on my booth! My smexy hostess Ebony invited her SL sister to one of my sets and she decided to groove up on the booth, not like I was going to complain LOL! Anyhow did a pretty banging set and the crowd loved it!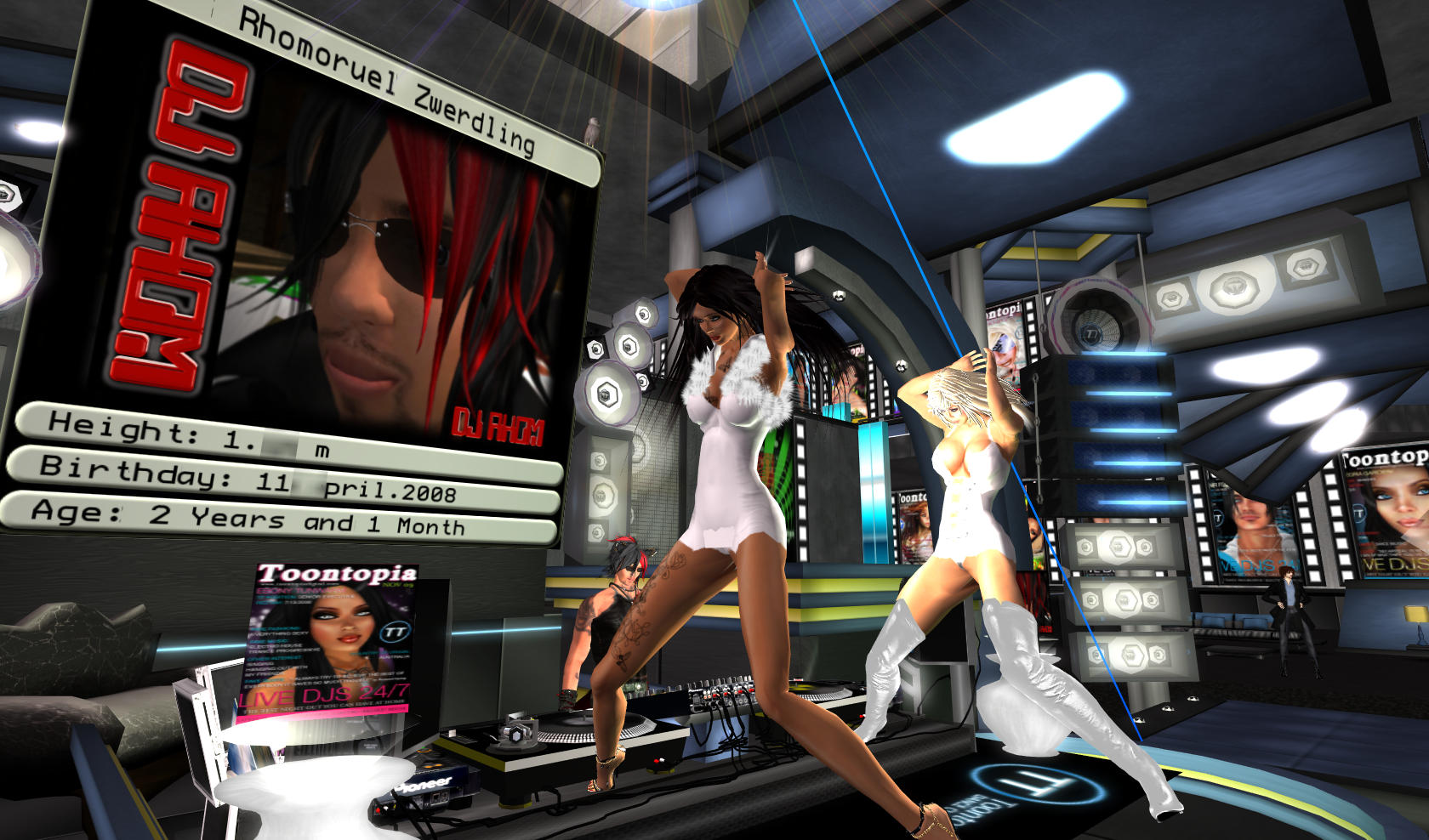 Here is a track listing for the set:
1. Cookies With A Smile - Original Mix -- Dada Life
2. Up & Down - Will Bailey & Punk Rolla Remix -- Calvertron, N-Ton
3. My Feelings For You - Angger Dimas Bambu Remix -- Sebastian Drums, Avicii
4. 21st Century Disco Shit - Miles Dyson Remix -- The Soulbrothers
5. Flawless - Club Mix -- DJ Jean
6. Handz Up - Original Mix -- Tambour Battant, Nicholas Baloche, Benjamin Fournier
7. Dirty - Will Bailey Remix -- Dirty Inc., Elektrakute
8. House Music - Original Mix -- Birdee
9. Kotchin - Original Mix -- Will Bailey, Punk Rolla
10. BarStar Shuffle feat. MC Freeflow - Steve Velocity & Flatland Funk Remix -- Titus1
11. Let Me Bang - Stupid Fresh Remix -- ZXX, Paul Anthony
12. Better Run - Afrojack Remix -- Tocadisco, Nadia Ali
13. Satisfaction - Afrojack Remix -- Benny Benassi
14. Real High - Original Mix -- Afrojack, Bobby Burns
15 Party Rock - Original Mix -- Mikix The Cat, Momma's Boy
16. Glory Hole - Dopefish Discometric Remix -- Fafaleroi
17. Glory Hole - Dopefish Mafia Edit -- Fafaleroi
18. Don't Give Up Disco - Original Mix -- WoNK
19. Pack Jack - Yenn Remix -- Space DJz
20. Doop - Club Mix -- Squeeze
21. The Bump - Tonite Only Remix -- Hook N Sling, Kid Kenobi
22. Something About You - Seth Vogt Remix -- Nikki Carabello, Dustin Hulton
23. Make The World Go Round - JD Rpx Remix -- Brinsley Evans, Sandy B, Soulshaker, Thomas Del Grosso
24. Gettin' Over You - Extended Edit -- Fergie, David Guetta, Chris Willis, LMFAO
Blog Archive

About Me
Rhomoruel

Hi! I am a DJ in the Second Life virtual world. I play mostly electro and progressive house. I am from the Detroit area so I tend to have some urban flavor in my sets.
View my complete profile