Monday, December 21, 2009
WOW! is all I can say about that set! It is so nice to play sets at the place that got me started. You guys are an absolutely wonderful crowd to play for! It is always special to me when I play at
Cybermatrix
. I was having so much fun that I forgot to snap some screen shots while I was spinning but I did manage to get one immediately after my set was over.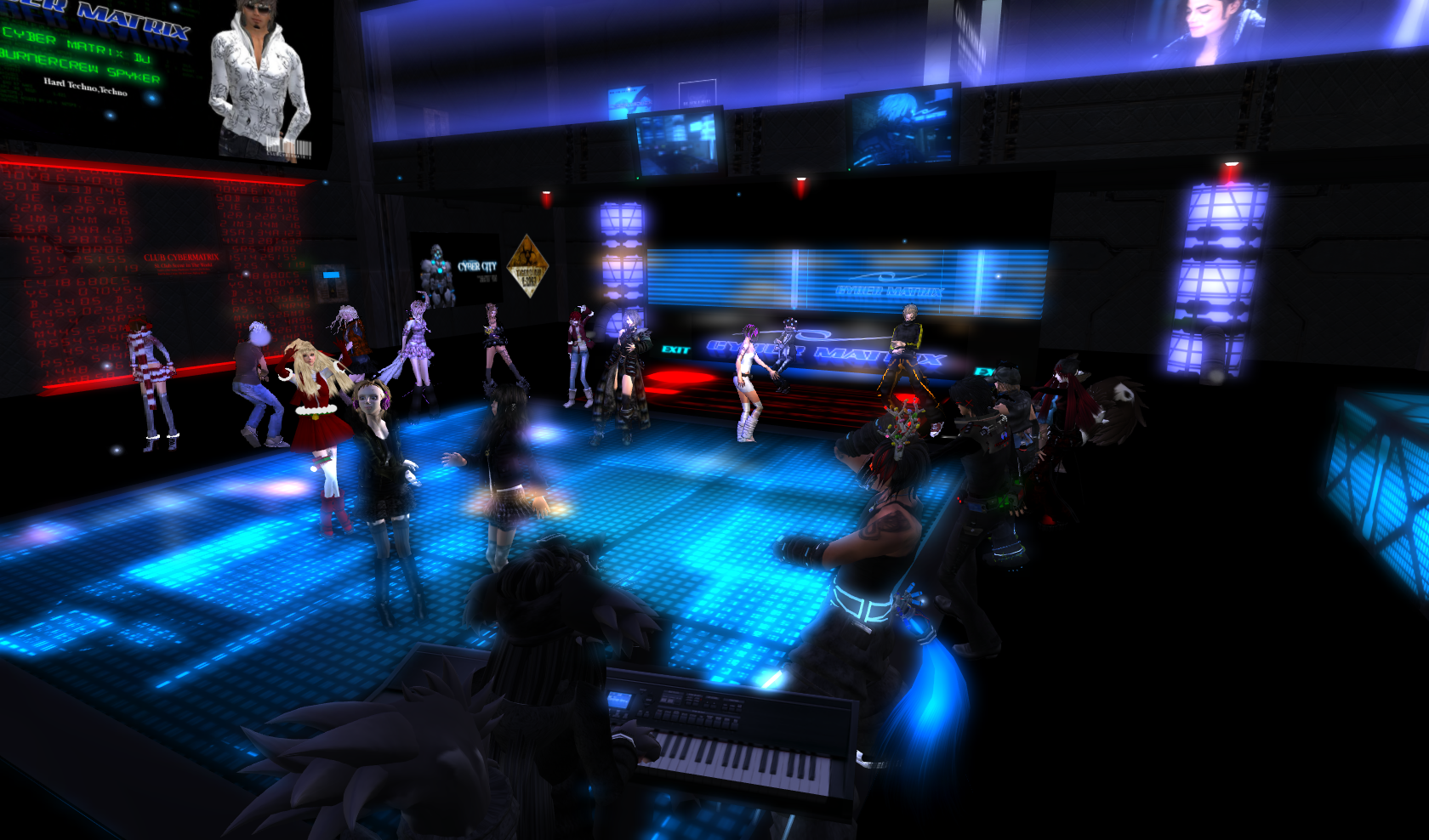 Also here is a track listing for that set:

1. Turbo Love - Shinichi Osawa Remix -- Bag Raiders

2. Uprising - Original Mix -- Kan Takahiko

3. Body Talk - Kanomata Keisuke Remix -- Rayflash

4. Disco Falls - Original Mix -- Digital Freq

5. BarStar Shuffle feat. MC Freeflow - Steve Velocity Flatland Funk Remix -- Titus 1

6. Hustlin And Scratchin - Gigi Barocco Remix -- Will Bailey

7. Titty Shake - Paul Anthony & ZXX Remix -- Jayforce

8. Oshiri Huri Huri -- NHK

9. Booty Bounce feat. Mr. EyeZ - Royal K Remix -- Danny Soundz

10. Breakdown - The Funk Out Tossed The Salad Mix -- Paul Whitehead

11. Slap My Nutz - Original Mix -- Young Nutz

12. Cold Act III - Wolfgang Gartner Club Mix -- CLASSIXX

13. Merry Christmas Mr. Lawrence - Simon De Jano Mix -- Nightbirds

Blog Archive

About Me
Rhomoruel

Hi! I am a DJ in the Second Life virtual world. I play mostly electro and progressive house. I am from the Detroit area so I tend to have some urban flavor in my sets.
View my complete profile