Wednesday, April 27, 2011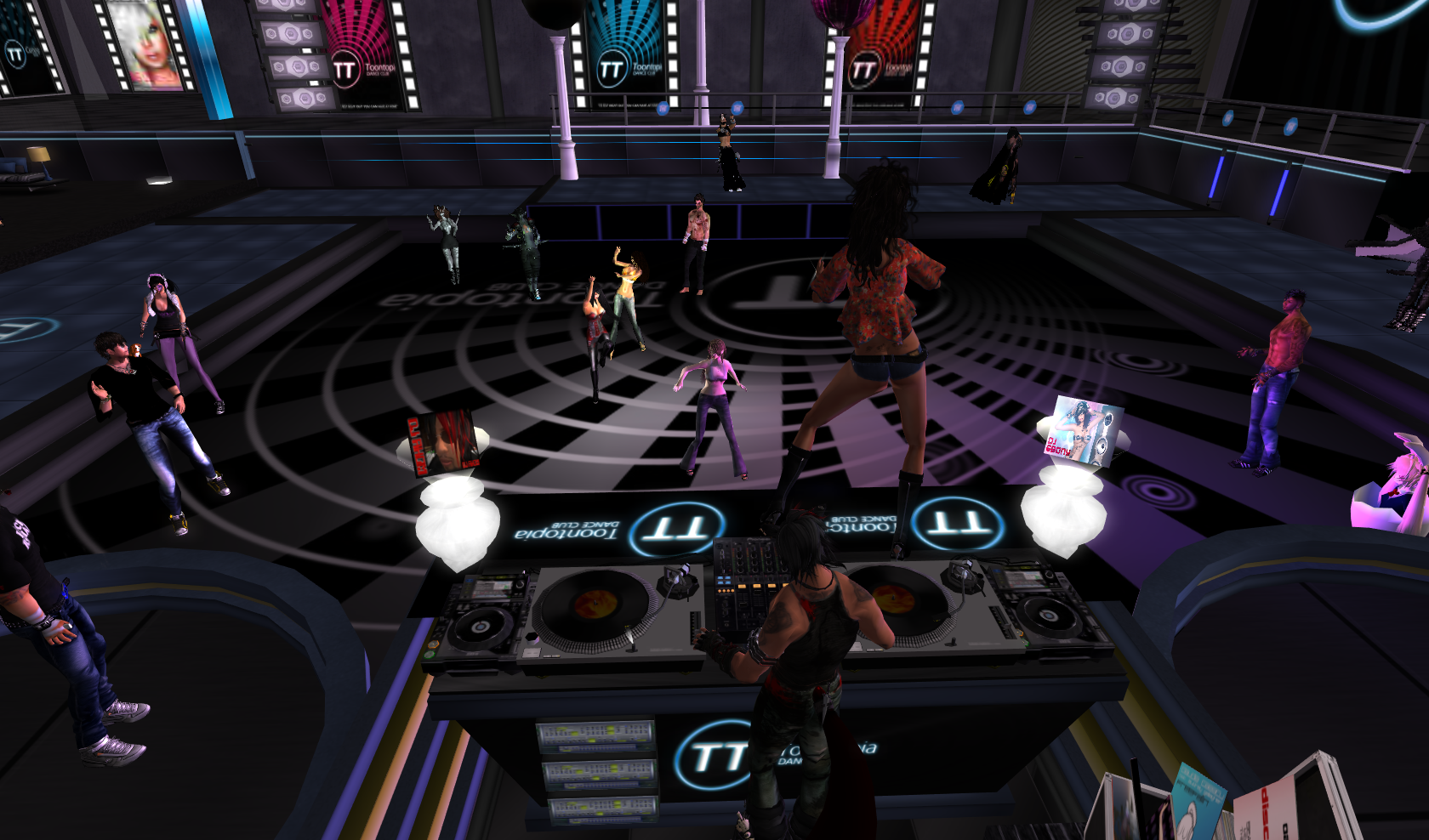 Monday morning I was back in Toontopia for some more house music. I followed on the heels of DJane Ebony who spins some awesome vocal trance. For my set she switches roles and becomes my hostess lol. For this set I wanted to keep with the house theme but focus the sound a little more on the house and a little bit less DISCO, which I have been doing a lot of as of late.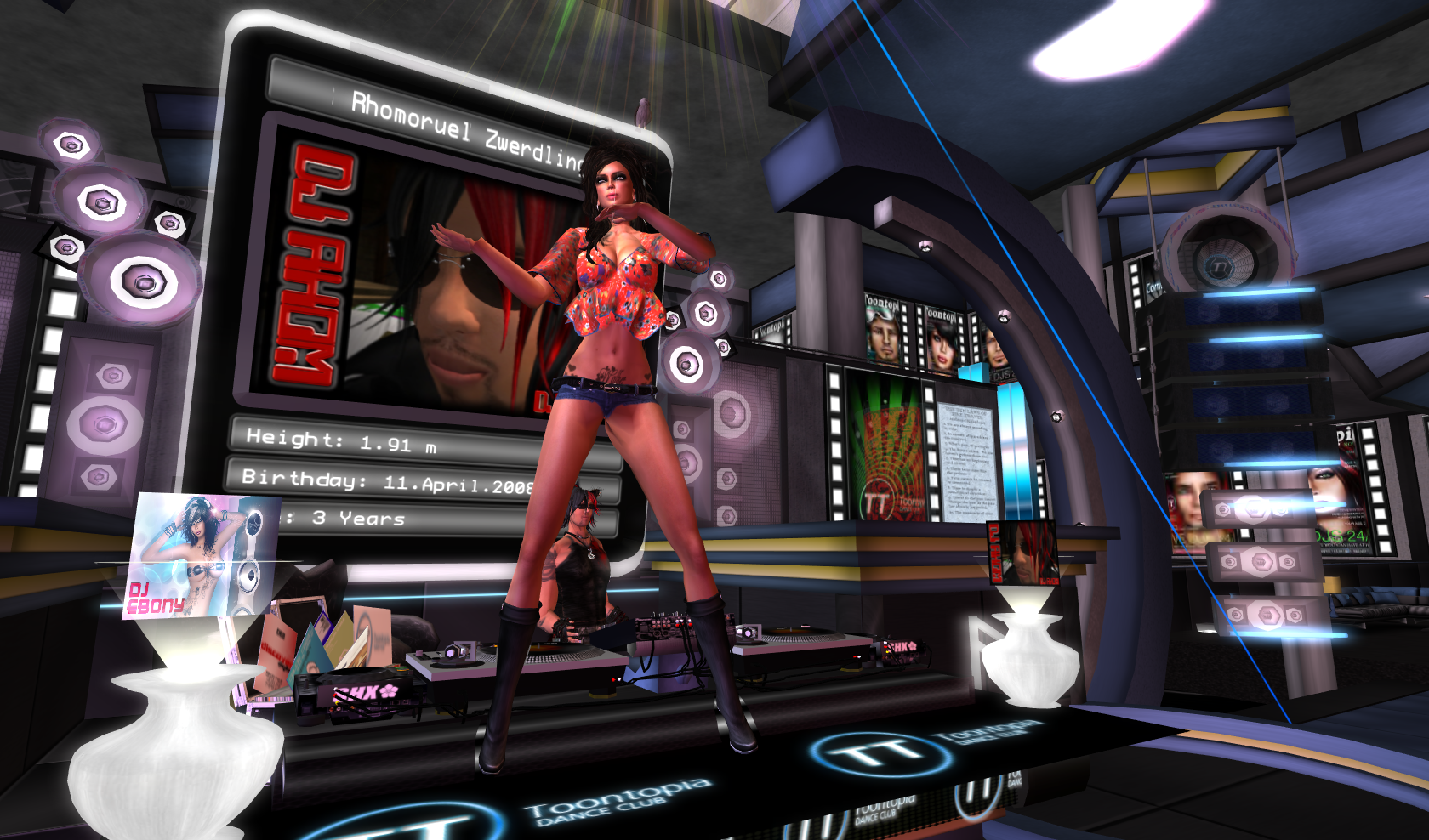 With Ebony handling the customers I was able to keep things rocking! Many thanks goes out to the Korean and Japanese customers that came out! I love having ya guys in TT! Lemme tell you, the track selection for this set made for some difficult mixing on my end but I thought the music flowed together well! One transition in particular was difficult and any DJ will know that when mixing and you have a track with a prominent off beat midrange sound it makes for some tricky mixing! I really had a good time and I look forward to being back in Toontopia in 2 weeks!
Blog Archive

About Me
Rhomoruel

Hi! I am a DJ in the Second Life virtual world. I play mostly electro and progressive house. I am from the Detroit area so I tend to have some urban flavor in my sets.
View my complete profile