Sunday, January 31, 2010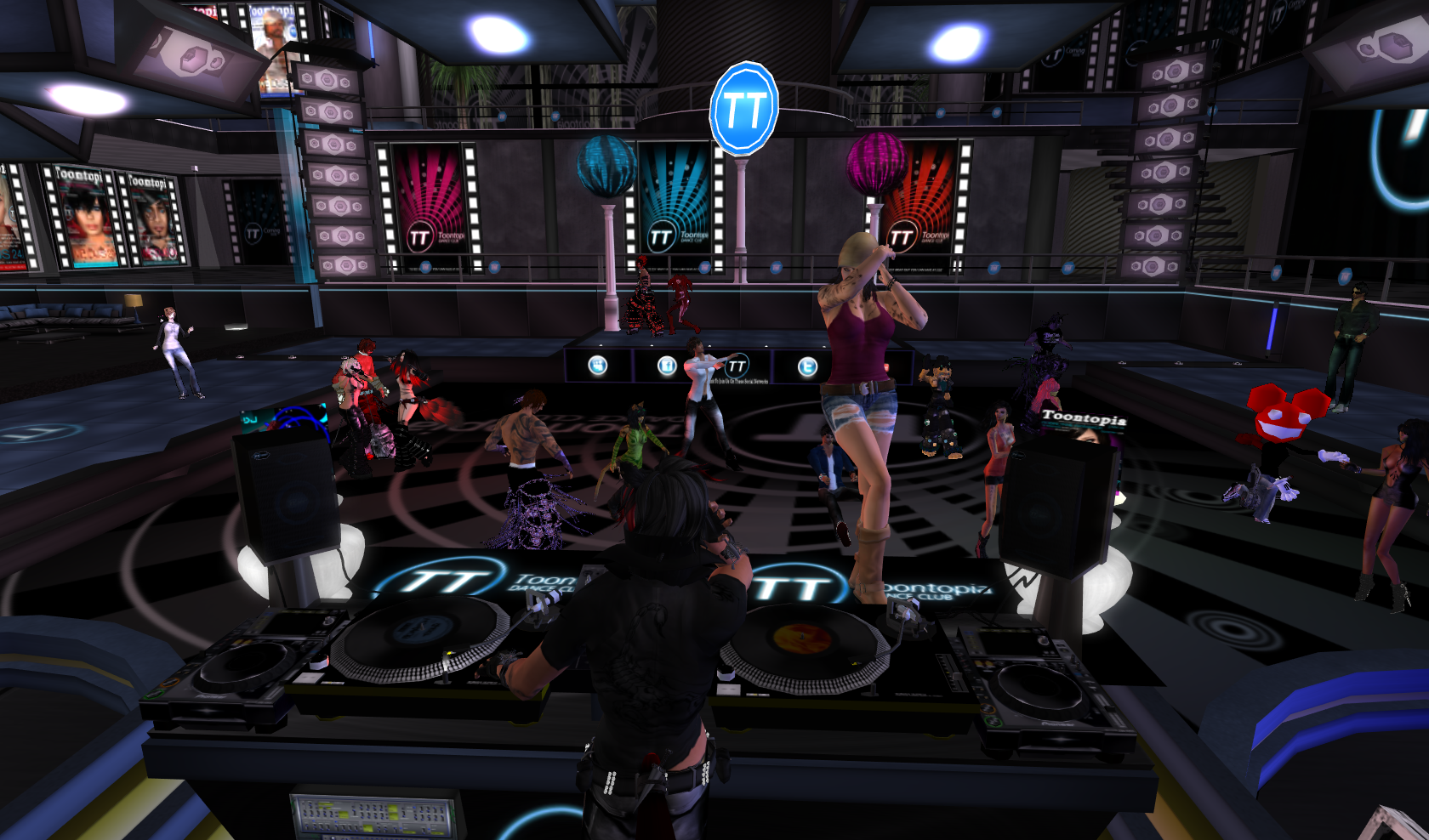 Hey guys 'n gals! I am sorry about the delay in update but things have been busy. Anyhow I did my normal early Monday morning set in Toontopia Dance Club! My normal hostess Ebony was away so the smexy RobinLynn filled in. She kept the crowd pumping and is starting to like electro more and more. This set I started out with some vocal electro house and then at the midway point I did a sequence from some Japanese electro DJ's then wound out the set with some electro. It was a good time and good audience as usual. I thank you guys for coming out! It was really nice to see some of my regulars again!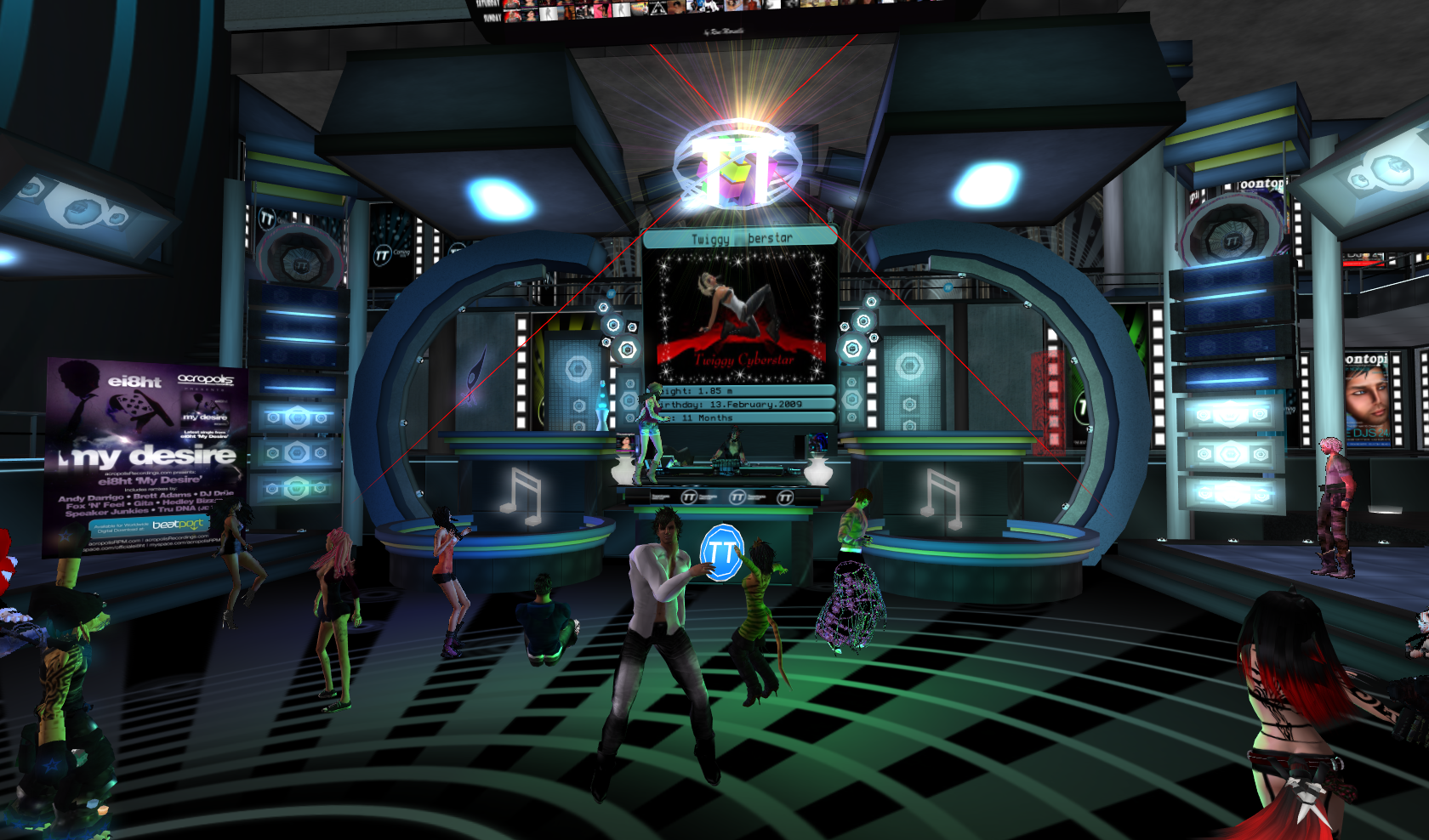 Here is a track listing for the set:

1. Get Busy - Extended Remix -- Bassmonkeys, Bianca Lindgren
2. Can U Feel It - DJ Chick Crazy Mix -- Tim Sanchez
3. Every Breath - Clubzound Remix -- DJ Antoine
4. Fight For You - Beltek Remix -- Morgan Page
5. You & I - Deadmau5 Remix -- Medina
6. Be Together - Stephen Evans Remix -- Sandy Vee
7. On Tha Record - B-Sensual Remix -- Corey Andrew
8. Suddenly - Dave Darell Vocal Mix -- BT
9. A Little Love - Club Mix -- Sunrider
10. Drop It...! Feat. Allstars - Rap On It Mix -- Christian Cheval
11. I'm Famous - Dirty Extended Mix -- Geeno Fabulous, Young Sixx
12. Stamina - Alex Sayz Remix -- Cozi
13. 1980 - Maurizio Gubellini Insane Mix -- Robbie Rivera, Dero
14. Kazane - Disco of Doom Remix -- Hiroki Esashita
15. Turbo Love - Shinichi Osawa Remix -- Bag Raiders
16. Uprising - Original Mix -- Kan Takahiko
17. Body Talk - Kan Takahiko Remix -- Rayflash
18. Body Talk - Kanomata Keisuke Remix -- Rayflash
19. Cookies Fly - Original Mix -- Ladybox
20. Hoo Haa - Original Mix -- Mightyfools
21. Big Dick - Bill Eff Remix -- The FunkOut
22. Gotta Get That - Original Mix -- Alex Kidd (USA)
23. Flashback - Will Bailey & Mikey Hook Remix -- Wolfgang Gartner
24. I'm Feeling You -- Capsule
Blog Archive

About Me
Rhomoruel

Hi! I am a DJ in the Second Life virtual world. I play mostly electro and progressive house. I am from the Detroit area so I tend to have some urban flavor in my sets.
View my complete profile