Wednesday, January 20, 2010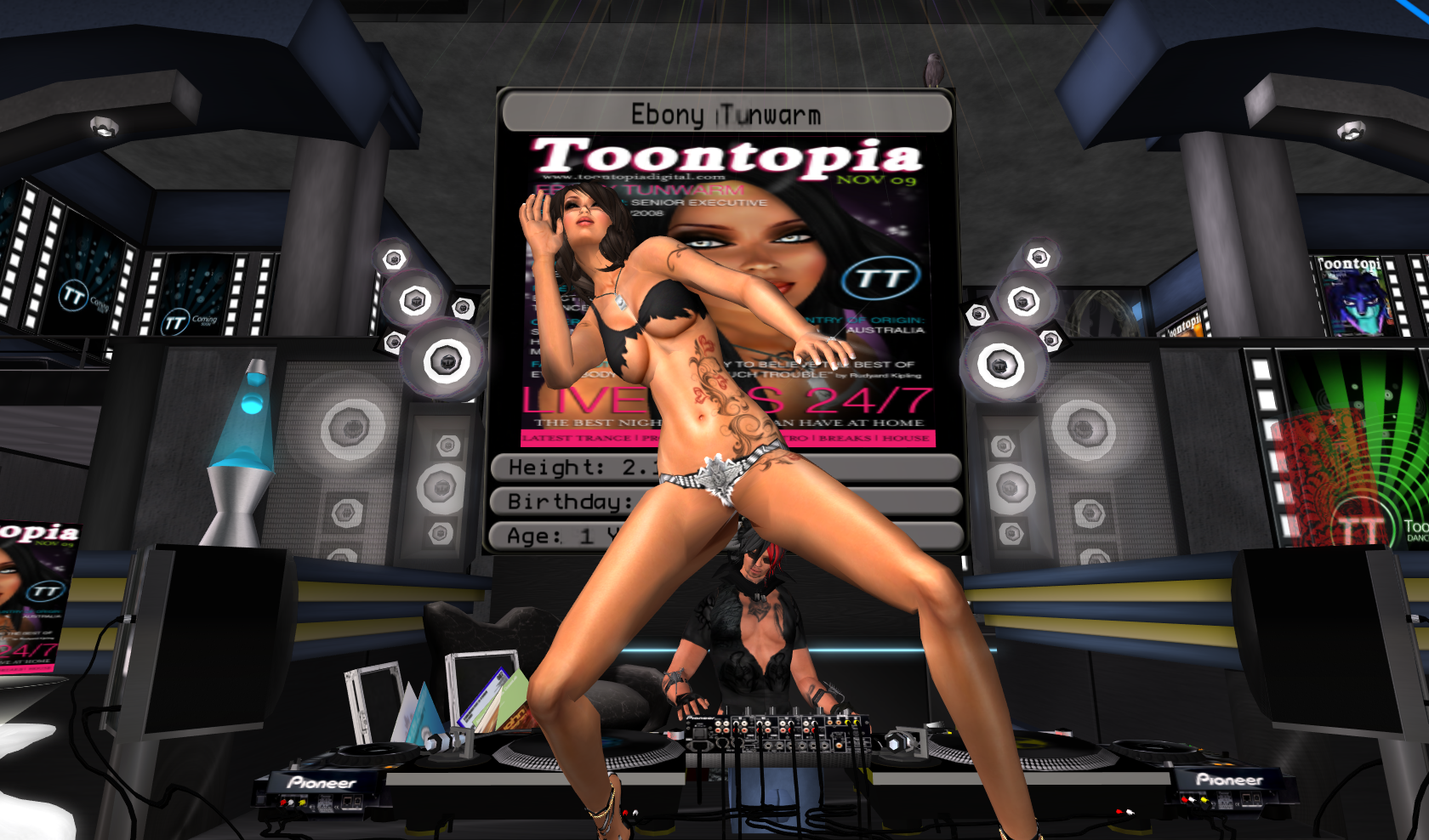 Early Monday morning my time I did my normal set in Toontopia! I am kinda out of the weird progressive mood I was in so I decided to try to do something a little more pure electro house. Electro house has a lot of varried sounds and I hit on a little of them this set. From stuff that bordered electro to stuff with a pretty big Urban feel I kinda hit on them all. It was really great to have a couple of my Japanese fans attend this event! Thank you Codie Quandry and Kuchiki Kittaj! Always great to you have ya guys here! Had a really good turnout and sexy Ebony always kept the crowd going! Once I showed my sexy hostess this blog her first comment was "No pics of what a DJ sees?" Lol so here are a couple pics of what we have shaking on our screens for our sets. It can be distracting to say the least haha!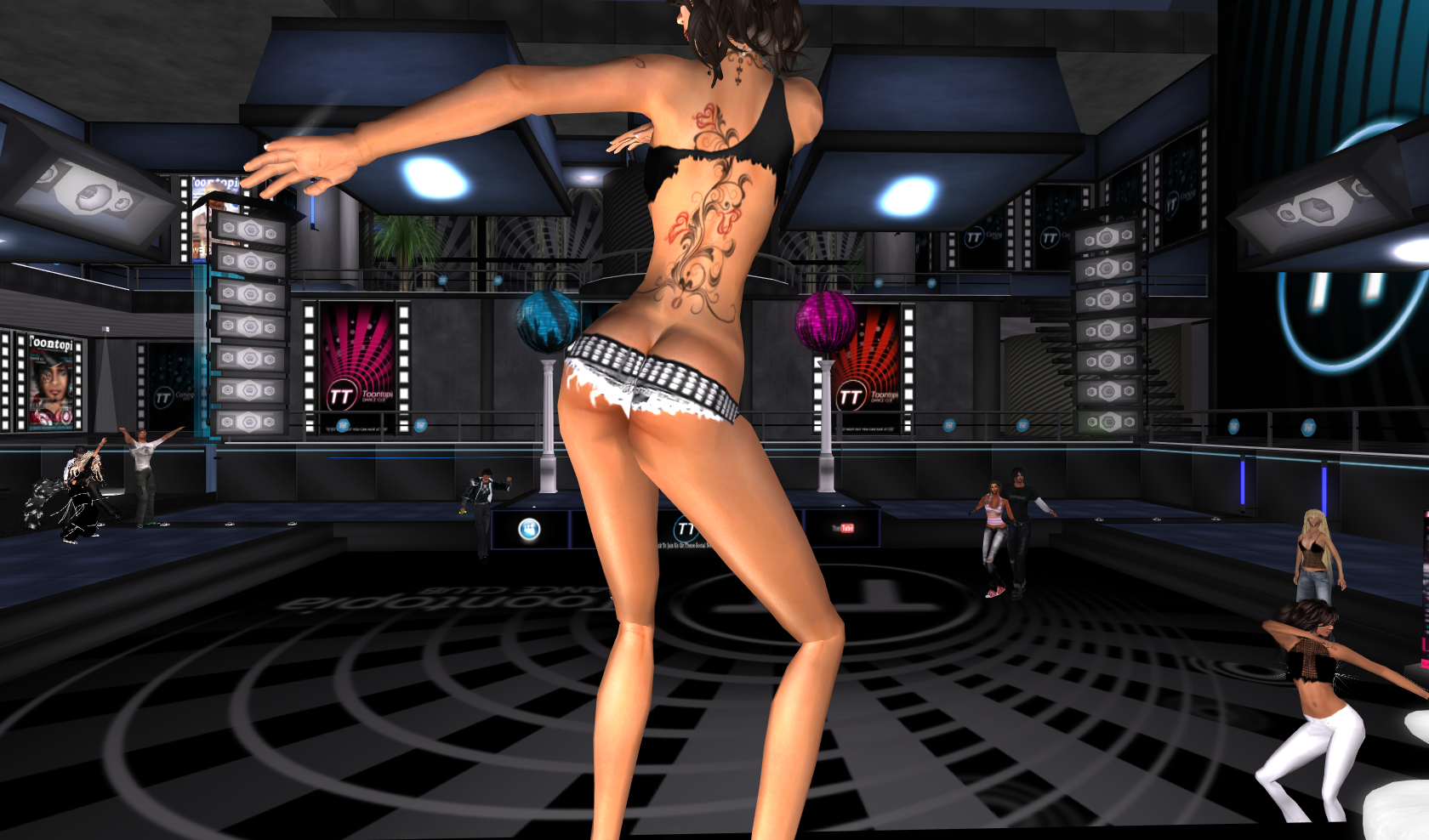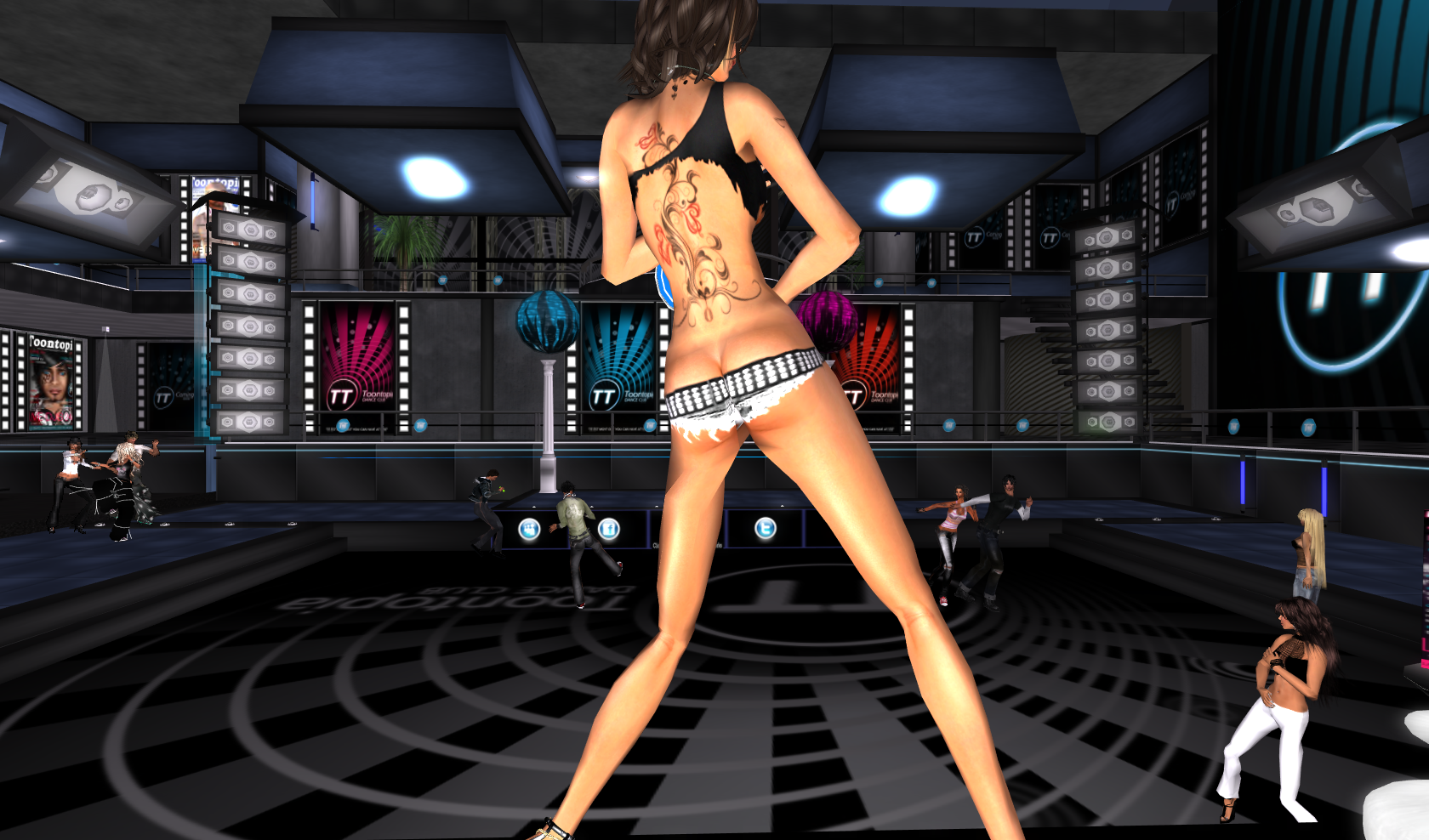 No complaints from me whatsoever on the view lol. I think she wore that just for the set! Haha Ebony you rock!

Here is a track listing for the set:

1. 1980 - Maurizio Gubellini Insane Mix -- Robbie Rivera, Dero

2. Cookies Fly - Original Mix -- Ladybox

3. Flapjack - Soul Puncherz Remix -- DoogieHouser

4. Be Together - Stephen Evans Remix -- Sandy Vee

5. On Tha Record - B-Sensual Remix -- Corey Andrew

6. Speakeasy - Alex Kidd (USA) Remix -- Justin Dahl

7. Suddenly - Dave Darell Vocal Mix -- BT

8. A Little Love - Club Mix -- Sunrider

9. In My Mind - John Winckel Remix -- Gia Mellish

10. Lick - Original Mix -- Sanya Shelest

11. Can't Get Enough feat. Quintino - Original Mix -- Grovenatics, Quintino

12. I Like It 2010 - Tune Brothers Alert mix -- Tune Brothers

13. U Freak Me - Alex M. Remix -- Max K

14. Luiza's Bubbles - Original Mix -- Darkpunk

15. Teed Off - Calvertron Remix -- Donald Glaude

16. Wickedest Sound feat. Tom Zanetti - Calvertron Remix -- Dale Castell

17. We Are All kidz feat. Whiskey Pete - Reid Speed & Mike Balance Remix -- Jaimie Fanatic

18. Darum - Autoslide Remix -- Strom

19. Kazane - Disco Of Doom Remix -- Hiroki Esashika

20. Now You See It feat. Pitbull & Jump Smokers - Original mix -- Pitbull, Honorebel, Jump Smokers

21. Play With It feat. Whiskey Pete & Julz - Gigi Barocco Mix -- Breakdown

22. Party Train - Santiago & Bushido Remix -- Terry B., Brooke Russell, DJ Junior

23. I'm Famous - Dirty Extended Mix -- Geeno Fabulous, Young Sixx

24. Doin' It Right - Charles Feelgood Remix -- Cold Blank

25. Like A Prayer - Radio Mix -- Oscar Salguero

Blog Archive

About Me
Rhomoruel

Hi! I am a DJ in the Second Life virtual world. I play mostly electro and progressive house. I am from the Detroit area so I tend to have some urban flavor in my sets.
View my complete profile