Sunday, January 17, 2010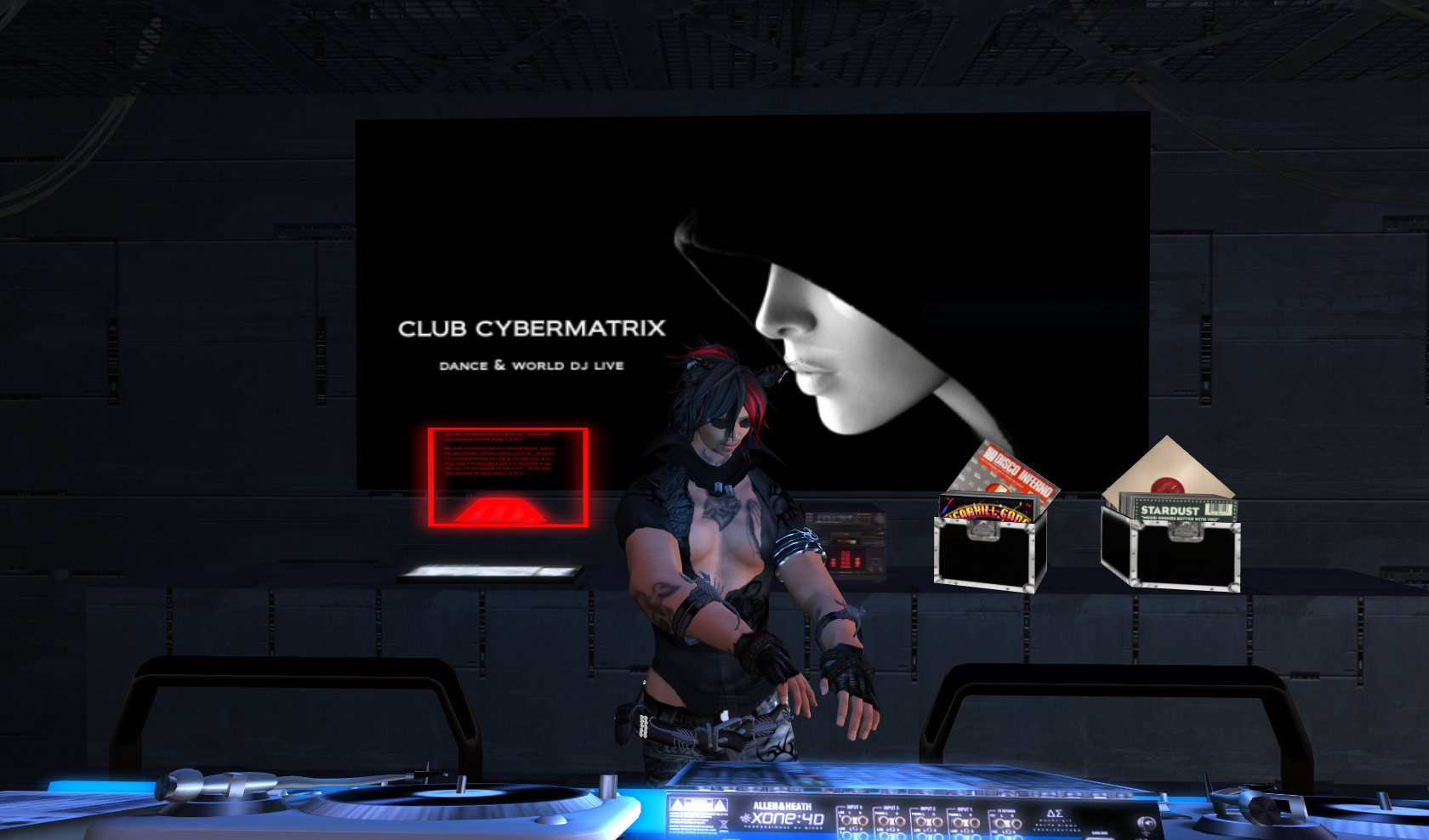 Hey guys and gals! This was Cybermatrix's first DJ Event of the year! I started things off with an hour of electro and got things warmed up before DJ Devi took over and DJ Bana wrapped up things. We had a good turnout and it was nice to see a lot the regulars there! I had a really good time!

Here is a shot from behind the DJ Booth

And here is the track listing for that set:

1. I Like It 2010 - Tune Brothers Alert Mix -- Tune Brothers

2. U Freak Me - Alex M. Remix -- Max K

3. Teed Off - Calvertron Remix -- Donald Glaude

4. Wickedest Sound feat. Tom Zanetti - Calvertron Remix - Dale Castell

5. Plus Size Model - Mightyfools Remix -- Oh Snap!

6. Darum - Autoslide Remix -- Strom

7. Kazane - Disco Of Doom Remix -- Hiroki Esashika

8. Now You See It feat. Pitbull & Jump Smokers - Original Mix -- Pittbull, Honorebel, Jump Smokers

9. Play With It feat. Whiskey Pete & Julz - Gigi Barocco Mix -- Breakdown

10. Party Train - Santiago & Bushido Main Mix -- Terry B., Brooke Russell, DJ Junior

11. I'm Famous - Dirty Extended Mix -- Geeno Fabulous, Young Sixx

12. Booty Move - Original Mix -- TJR

13. Like A Prayer - Radio Mix -- Oscar Salguero

Blog Archive

About Me
Rhomoruel

Hi! I am a DJ in the Second Life virtual world. I play mostly electro and progressive house. I am from the Detroit area so I tend to have some urban flavor in my sets.
View my complete profile