Tuesday, January 5, 2010
This week did my normal set in
Toontopia
early Monday morning. I am still in a kind of progressive mood so I dug out some tracks that I had not spun in a while, added a couple new ones and did the set. It went off pretty good, not too many transitional errors on my part hehe!
Here is a pic looking out into the crowd from the DJ booth.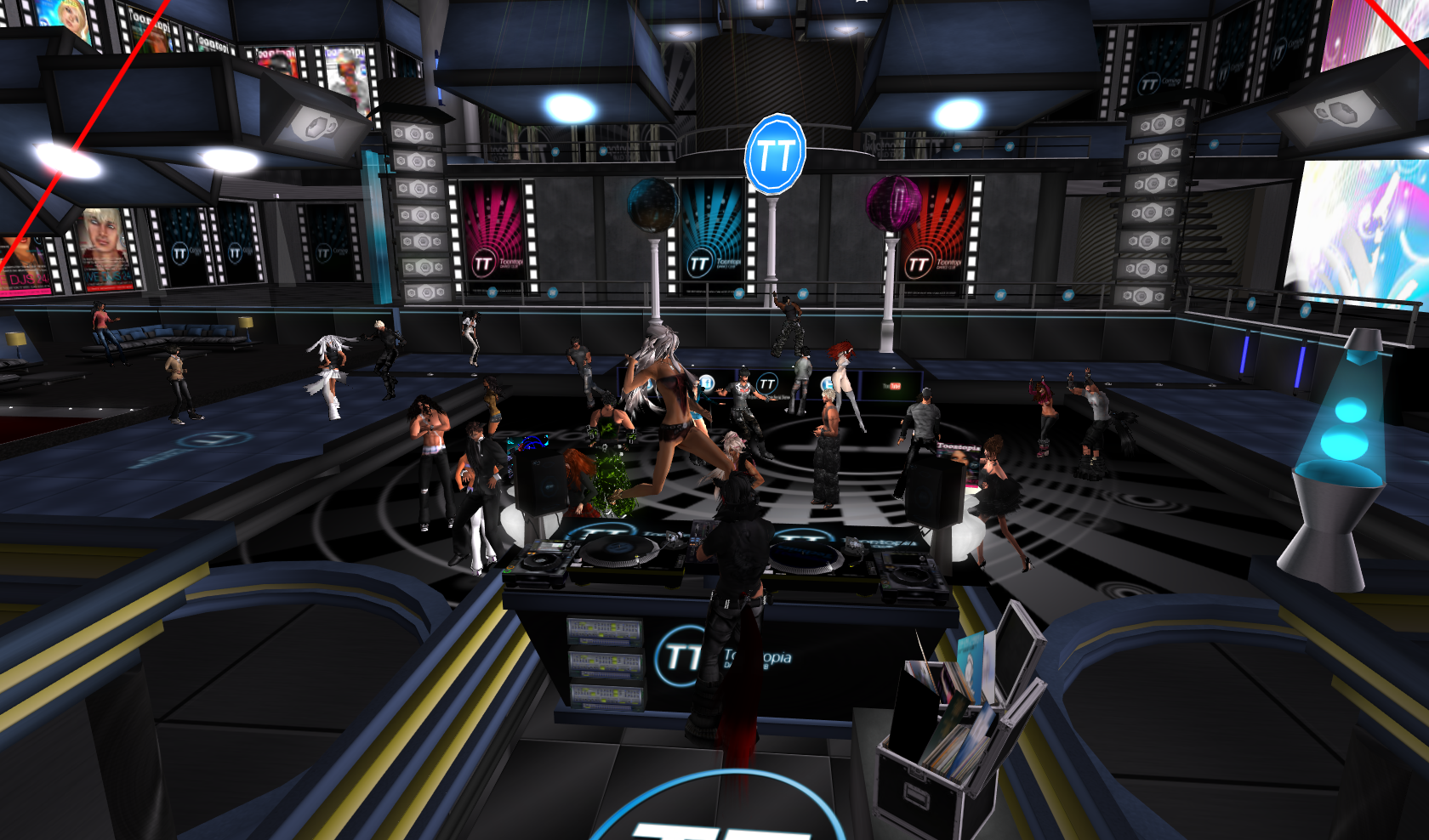 As always my sexy hoestess Ebony kept the crowd pumping!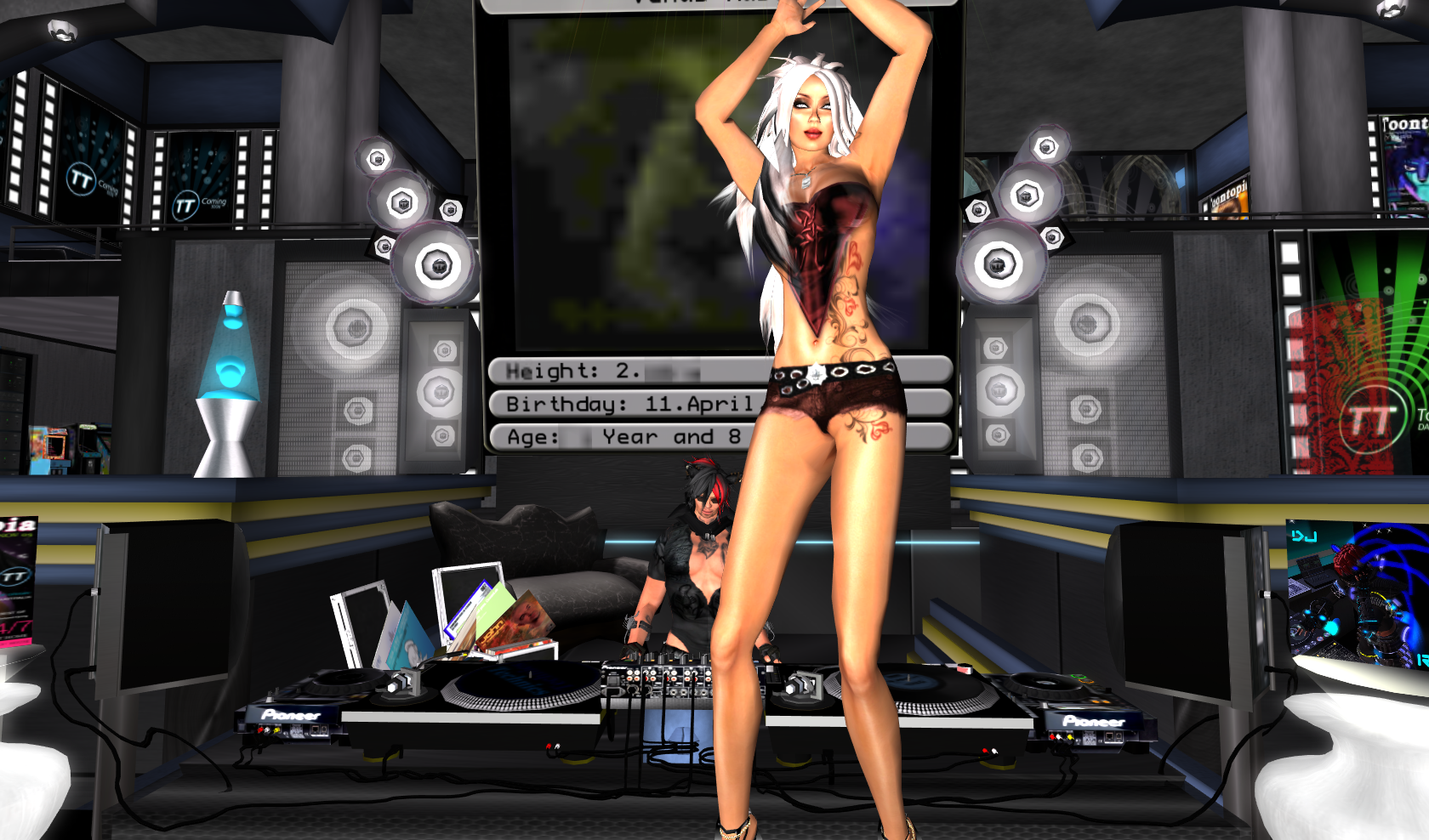 And one last image of the dance floor looking forward from the back of the club.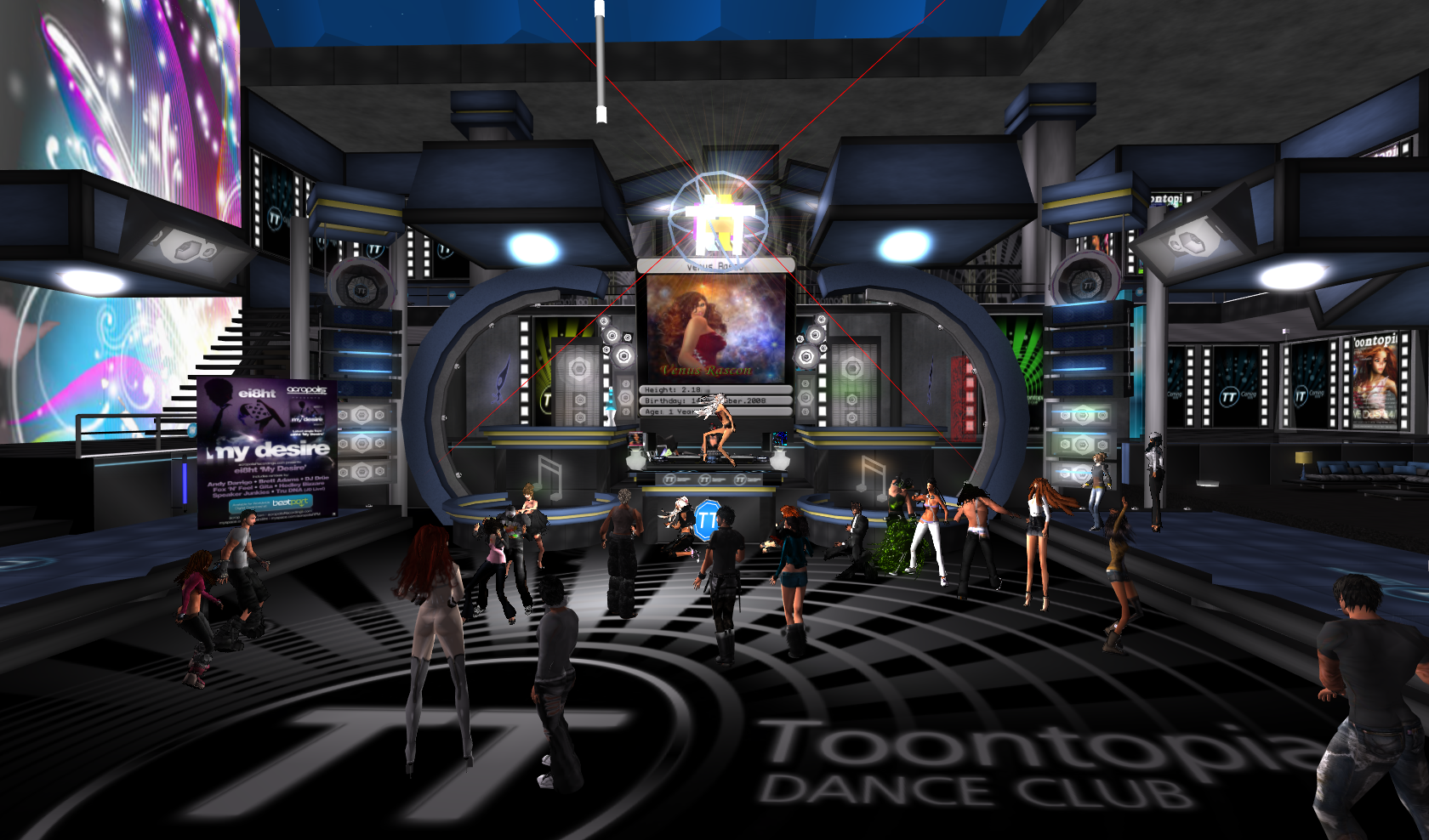 I always have a blast playing at Toontopia! The crowd there really makes it a good time!

Here is a track list for that set:

1. My Desire - Brett Adams Admiration Remix -- Ei8ht

2. Come To Me feat. Gia Mellish - Original Mix -- John Winckel

3. Take Me Away (Into The Night) - Dave Darell Remix -- 4 Strings

4. Fight For You - Beltek Remix - Morgan Page

5. Swagga - Original Mix -- Soundpusher

6. Never Leave Me feat. Maxx Diago - Dave Ramone Remix -- Sebastian Courtier, Houseshakers

7. DJ Saved My Life feat. Kay Young - Reflex Dirty Ravers Club Mix -- Crispin J Glover

8. Activate feat. Nora Doncheva - The House Moguls Remix -- DJ Amamdeus

9. Girlfriend feat. Oz - Houseshakers Remix -- Tune Brothers

10. Take Me - DJs From Mars Remix -- The Coolbreezers

11. You & I (Deadmau5 Remix) -- Medina

12. Young Love - Original Mix -- Spencer & Hill

13. Special - Bingo Players Remix -- Sir James

14. Drop It...! Feat. Allstars - Rap On It Mix -- Christian Cheval

15. Girls Who Like Girls - Original Living Room Club Mix -- Alexis, Darmon, Erin Hersh, George F

16. Self Control feat. Jansson - Tune Brothers Remix -- Patric La Funk

17. In My Dreams - UK Mix -- DJ Antoine

18. Lick - Original Mix -- Sanya Shelest

19. Can't Get Enough feat. Quintino - Original Mix -- Groovenatics, Quintino

20. Sexy Bitch feat. Akon - Chuckie & Lil Jon Remix - David Guetta

21. I'm Feeling You -- Capsule

Blog Archive

About Me
Rhomoruel

Hi! I am a DJ in the Second Life virtual world. I play mostly electro and progressive house. I am from the Detroit area so I tend to have some urban flavor in my sets.
View my complete profile