Wednesday, March 3, 2010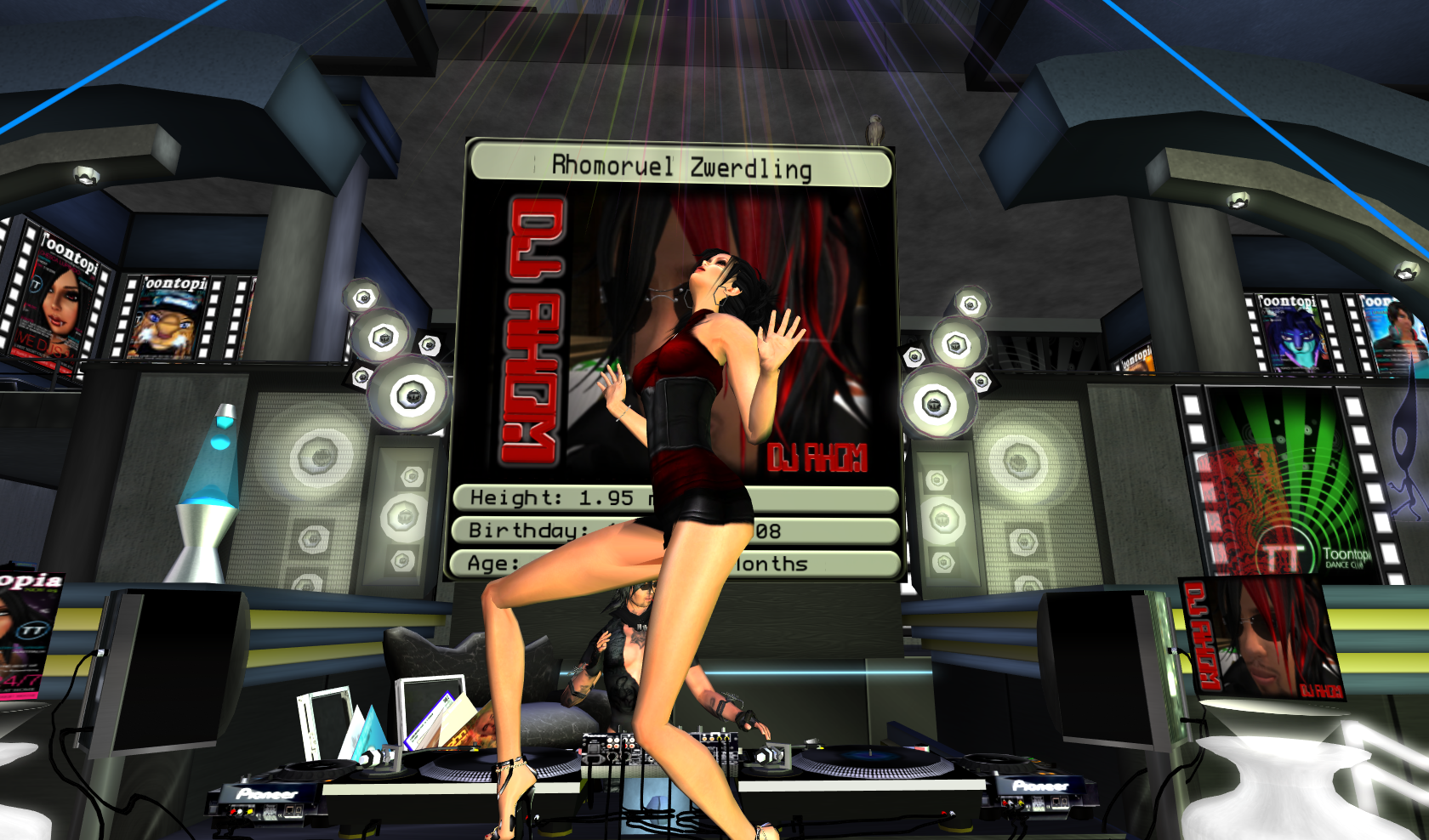 Early Monday morning I did my normal set in Toontopia. Musta been a bad night cause not many people were around all night and was even hard to really pack the place. Sometimes there is just slow nights hehe. Overall I thought it was a good set and the people that were there really enjoyed, especially my smexy hostess Ebony! It was good cause I was getting sick during the set and was going downhill fast but I made it through hehe!
Here is a track listing for the set:
1. I Love Sex - Audius VCR Remix -- DJ Exodus, Kelly Trance
2. Go feat. D'Still'D - Mike Balance Remix -- Dave Aude
3. Freak - Purple Project Club Remix -- Beat4port, DJ Denny Gee
4. Feel The Beat - Original Mix -- HytraxX
5. Everybody Rockin - DJ Shaolin's Dirty D Mix -- DJ Raydar
6. Airbag - Danny T Remix -- Tom Piper, Daniel Farley
7. Don De - Jhonny And Peps Remix -- Lady Miami
8. China Gum -- Riva Star
9. 1980 - Maurizio Gubellini Insane Mix -- Robbie Rivera, Dero
10. Kazane - Disco Of Doom Remix -- Hiroki Esashika
11. Turbo Love - Shinichi Osawa Remix -- Bag Raiders
12. Uprising - Original Mix -- Kan Takahiko
13. Body Talk - Kan Takahiko Remix -- Rayflash
14. I'm With The DJ - Original mix -- Marzetti
15. I'm Famous - Dirty Extended Mix -- Geeno Fabulous, Young Sixx
16. Stamina - Alez Sayz Remix -- Cozi
17. Don't Leave Me Again - Original Mix -- GrooveshakerZ
18. Boys Don't Cry - Delio D'Cruz vs. Paul Emanuel Extended Mix -- KCAT
19. Going Back To My Roots - STFU Mix -- STFU
20. Ain't No Mountain High Enough - Andy LaToggo Remix -- Global Playboyz
21. Do It Right - Calvertron's 59 Fifty Remix -- Binkers
22. Poison Arrow - Electro Mix -- Lambert, Grinaert
23. Video Killed The Radio Star - PH Electro Remix Edit -- Andrew Spencer
Blog Archive

About Me
Rhomoruel

Hi! I am a DJ in the Second Life virtual world. I play mostly electro and progressive house. I am from the Detroit area so I tend to have some urban flavor in my sets.
View my complete profile