Monday, June 28, 2010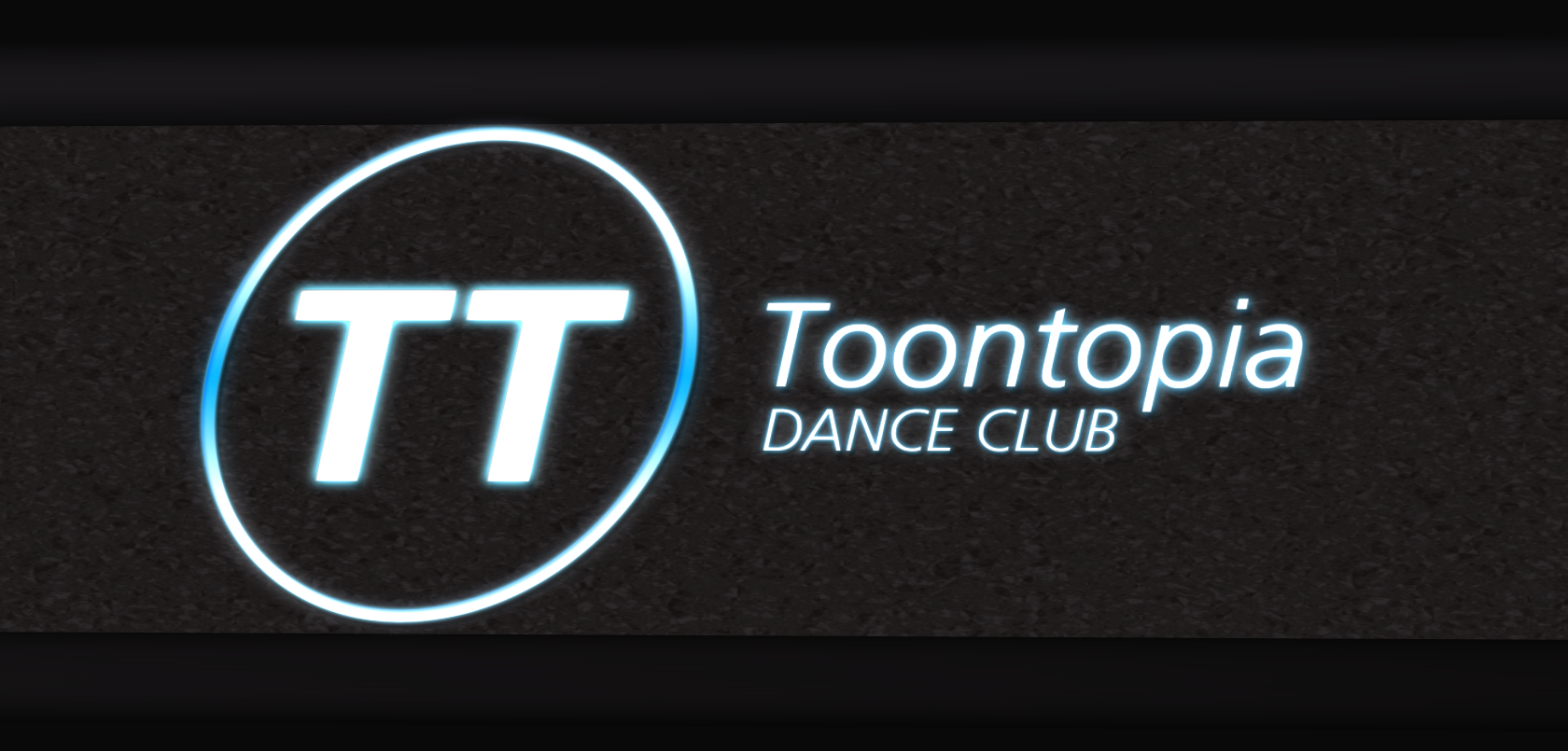 Early this morning found me doing my normal set in Toontopia. It was a slow night, which is not all that bad as it lets me experiment with certain tracks so see how they are received. It also allows me to play stuff that I might not play for a mainstream crowd. I started off dark and deep and then slowly progressed towards vocal electro and then migrated towards what I would call a rave feel.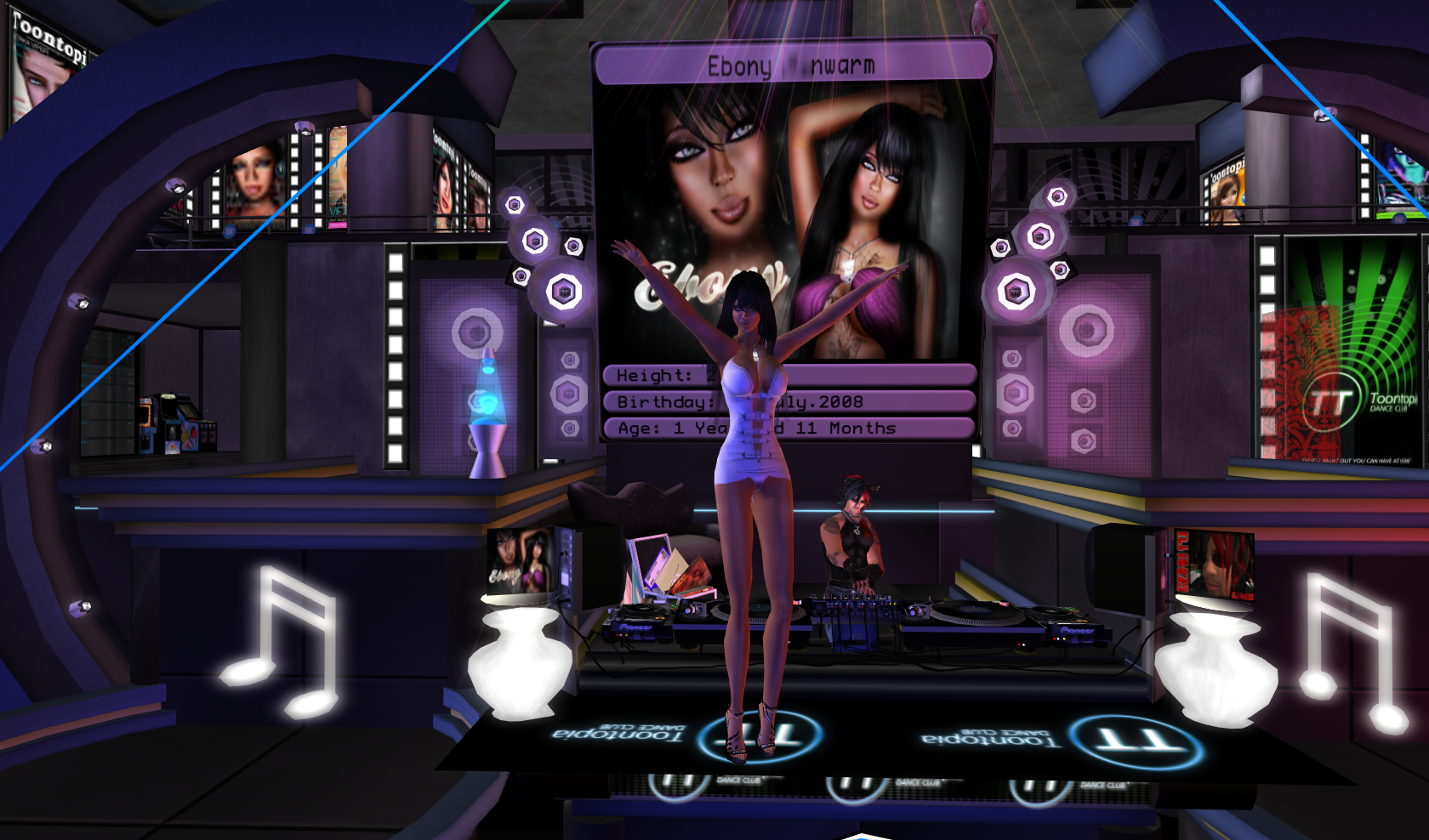 my smexy hostess Ebony worked her ass off catering to the crowds needs as usual. Overall I had a great time. I am sorry for those who are on my DJ group list and got confused about exactly what time I was playing. I hope the confusion does not happen anymore! I hope to see ya guys the next time I spin in TT!
Here is a track listing for the set:
1. The Lizard King - Original Mix -- Cold Blank
2. Annunaki - Original Mix -- Cold Blank
3. Anteater - Original Mix -- Pance Party
4. Chocolates - Original mix -- Pance Party
5. R.E.f.r.E.s.h. - Tom Piper Remix -- Itch-E, Scratch-E
6. Funky Jam - Original mix -- Calvertron
7. Shake 'N' Dance - Original Mix -- Filthy Rehab
8. Feel So Good - Original Mix -- MC Flipside, JoeySuki
9. Big Wigglin (Ladies Shake) - Original Mix -- Luddwig
10. That Fart Track - Original Mix -- Perfect Cell
11. People Bounce - Electric Soulside Remix -- Costello
12. Candycane - Miles Dyson Remix -- Jaswho?, Chloe Javis
13. So high - Tom & Grade Remix -- Remaniax
14. Girlfriend feat. Oz - Andres Cabrera Remix -- Tune Brothers
15. Out Of Body - Original Mix -- Jack Beats
16. She's Like The Wind - Franco Lipi Remix -- SaintPaul DJ
17. Only You 0 The Mask Electro Mix -- The Chips
18. Breakers Revenge 2010 - DCUP Remix -- Kid Kenobi
19. Elixir Of Life 2010 - Fabio Amoroso & Andres Steel Fresh Mint Mix -- Alessia Kay
20. Loneliness 2010 - Roy Resoenfeld remix -- Tomcraft
21. I Love My Phone feat. Vivian B - Club Mix -- Mr Roger, Vivian B
22. I Love batucada - Maurizio Gubellini & Matteo Sala Mix -- Robbie Rivera, Dero
23. Go - Original Mix -- Gimbal & Sinan
Blog Archive

About Me
Rhomoruel

Hi! I am a DJ in the Second Life virtual world. I play mostly electro and progressive house. I am from the Detroit area so I tend to have some urban flavor in my sets.
View my complete profile